I'll Take a Peppermint Mocha, Please
It's time for some perspective on the holidays.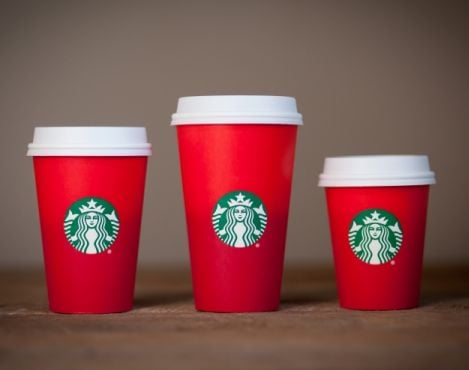 I think it may be time for a little perspective.
This can be a stressful time of year, no doubt. And I'm starting to think Charlotteans are just a wee bit cranky from the amount of rain we've had in the past two months. (Hello Sun! Good to see you!) But right before the weekend, an explosion of less-than-cheerful holiday-related stories started appearing in the newsfeeds of my social media accounts.
There are the red coffee cups from a certain franchise that some don't think are festive enough. There was an unusual holiday display that broke tradition at local mall that resulted in its own Twitter hashtag. And now we find out that many of our local retail employees won't even get to rest and spend time with their friends and families on Thanksgiving—the one break they usually have before the frenzy of holiday shopping begins. I don't know about you, but the last thing I want to do on Thanksgiving is look for doorbuster deals. I have to give a huge shout-out to REI, who made the decision to stay closed on Thanksgiving, as well as Black Friday (they are still paying employees for Black Friday, too).
Happy Holidays?
I can't help but shake my head. There is so much more we could be worrying about. Every day, people continue to lose jobs. Worrying about whether or not a coffee cup has a reindeer on it doesn't mean much to someone struggling to find shelter or a hot meal, or struggling with a chronic or terminal illness.
For me, I'm going to try and take step back, and focus more on being in the present. I'll find a way to help a family in need have the Thanksgiving meal they deserve, like maybe donate one of the 350 turkeys the Charlotte Rescue Mission needs to help feed those in need in our local community, or pick out a family to help during Operation Christmas Child. I'm going to appreciate the time I have with my loved ones, stay home the day after Thanksgiving, possibly in my pajamas all day, and help my family decorate our home and blast the Christmas carols.
And I'll do it all while sipping my favorite holiday beverage from Starbucks (a Peppermint Mocha, to be exact) out of one of those red cups, and trying very hard not to stress over the little things. That's all we can really do, right?