IEP Basics
6 Easy Tips for a Successful IEP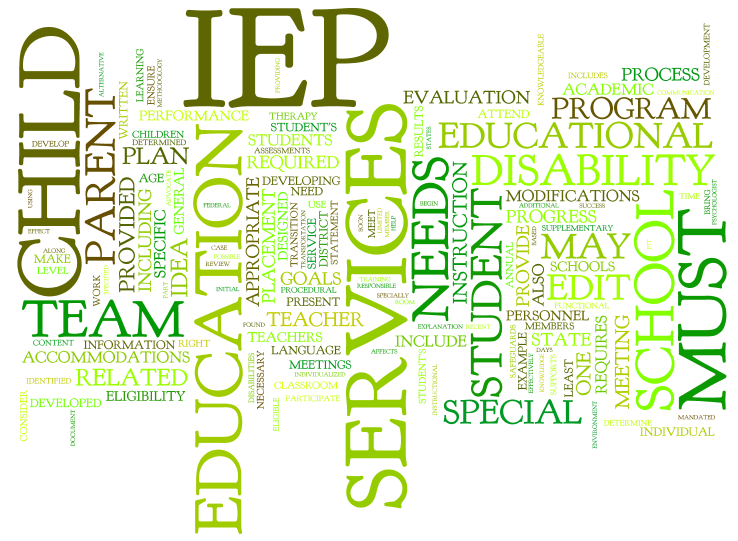 Individual Education Plan or "IEP" is a universal and consistent tool to help teachers, school administrators and parents develop a way to best meet the educational needs of a student with disabilities. Endless information about IEP documents and meetings can be found at conferences and in magazines, books and websites. Unfortunately, there are many horror stories about IEPs. Anxiety, fear and dread are at the top of most people's list of how they feel about the meeting.

With experience under my belt, IEP meetings are now a positive way to share information about my son and learn about his progress. I am viewed as a member of the team, and I participate fully.

With preparation, these meetings can be successful. The suggestions are based on what I've learned from participating in IEP meetings for the past nine years:

Focus. I made the mistake of bringing my one-year old with me to an IEP meeting. I tried to take care of him while trying to understand what the school said about Ben. Arrive at the meeting early, get a babysitter for any little ones and clear your calendar for at least two hours.

Nourish. Donuts, muffins, crackers and drinks make friends. Food puts people at ease, and it makes the atmosphere less tense. And in some cases, it may serve a practical purpose – teachers and other school staff do not have much time to eat during the day. Everyone will appreciate your effort.
Remember. Set a framed photo of your cutie pie on the table for all to see. Before the meeting starts or when you have the opportunity to introduce yourself, simply say, "We are all on the same team and here for the same reason, to make sure this child gets the best education he can get. This photo will help us to remember this."
Adjust. At a conference I attended a few years ago, they stressed the importance of the way in which you present yourself at the meeting. Entering the meeting feeling angry, frustrated or defensive can lead to a stressful meeting. An "us" verses "them" attitude can also make the meeting tense. An open mind and a positive disposition can help people hear what you have to say; especially if you have done your homework and can discuss points intelligently.
Empower. At an IEP meeting, the school is required to have several people there to represent many different aspects of the educational system. You could walk into a room with 5 or 6 school members and feel intimidated. Bring a friend, a spouse, past teacher and/or private therapist. The people you bring may never have to speak up, but you know they are there for you and will provide support if needed.
Prepare. Look at educational websites, read about what to expect in the meeting, review current laws and the draft IEP, attend any local workshops about IEPs and write down questions to ask. Know what is most important to you and your child. What goals will you not budge on? What are you willing to give up? What services are critical to the success of your child? What changes do you want made? What do you want to stay the same? How can the team be creative with the plan?
Despite doing everything in your power to prepare for a successful IEP meeting, it can still become complicated and emotional. If you find yourself needing additional support, there are many resources and local organizations available to help parents and families navigate the process.
Attention Required
Each new Special Attention post features a resource or an upcoming event.
This week, Wrightslaw is featured.
Since 1998, Pete and Pam Wright have been offering help to parents raising a child with special needs. Wrightslaw describes its focus: "Parents, educators, advocates, and attorneys come to Wrightslaw for accurate, reliable information about special education law, education law, and advocacy for children with disabilities."
See more resources for families with children with special needs in the Special Needs Directory.
​Vanessa Infanzon also writes at eSpecially Ben.