I Love You Because…
Some useful homework for parents this Valentine's Day.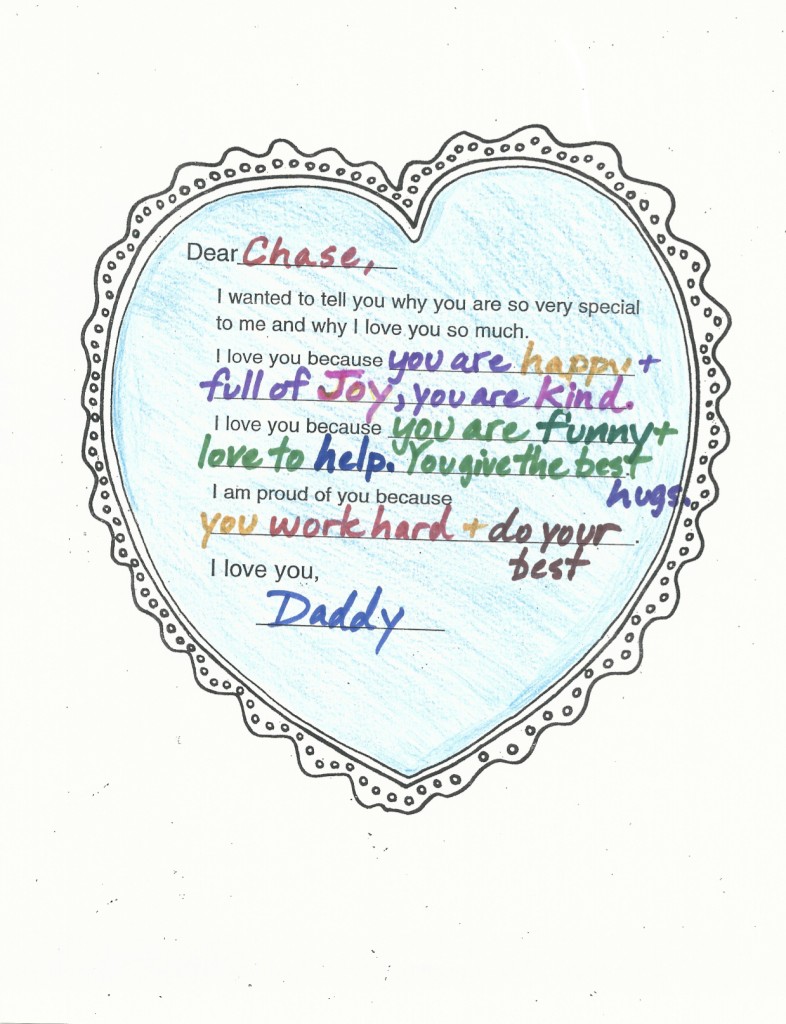 Just last week my wife and I found ourselves across the table from our youngest son's teachers at our first parent/teacher conference of the year. The two of them in unison started by saying "We love Chase!" I was a bit of a troublemaker as a kid so I'm always waiting for a "But…" In Chase's case there was no "but." As expected we got a good summary of where he's doing well and where we need to do a little work if we want to put him in kindergarten next school year as a 5-year-old.
Before we left, my beautiful bride and I were each handed one of these valentines to fill out for our son.
I immediately smiled because it reminded me of my February Charlotte Parent article, "5 Ways To Show Your Kids Some Love." The first tip is to tell your kid (no matter their age) you love them outside of when they leave for school or go to bed. This activity is a great opportunity to do just that.
This little assignment gave me a chance to reflect on all the reasons, big and small, why I love my little guy. In many ways it felt like a couple of lines wasn't simply enough. I was able to edit my thoughts down but if that may be too hard for you, consider writing a letter. I only wish I'd be in his classroom to see the reaction when he reads it. Don't forget to tell your kids why you love them!