How to Survive Summer Road Trips with Kids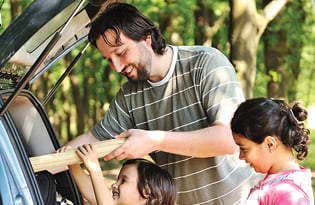 Planning to hit the road in search of summer adventure? You're not alone. Despite high gas prices, the road trip is a cherished summer tradition – 95 percent of vacationers reach their destination by car, according to AAA. The thought of spending hours in the car with antsy kids, however, isn't always appealing. Long hours on the road can spark complaints from even the most agreeable kids, from "Are we there yet?" to "He's looking at me, Mom!"
Short of barricading the back seat with a wall of DVDs and video games, is there anything parents can do to make road trips more pleasant? Absolutely, says Tom R. Crosby, vice president of communication for AAA Carolinas – road trips should be enjoyed, not endured. "Parents should consider the trip a part of their vacation, and not just an ordeal between point A and point B," he says.
Surviving Road Trips by Age:
> Toddler/Preschool: Schedule Sync
> Elementary Years: Fun and Games
> Teen Years: Connections to Go
Malia Jacobson is a freelance writer and mom of two.