How to Support a Family Experiencing Childhood Cancer
It's hard to watch a family experience childhood cancer, but you can help.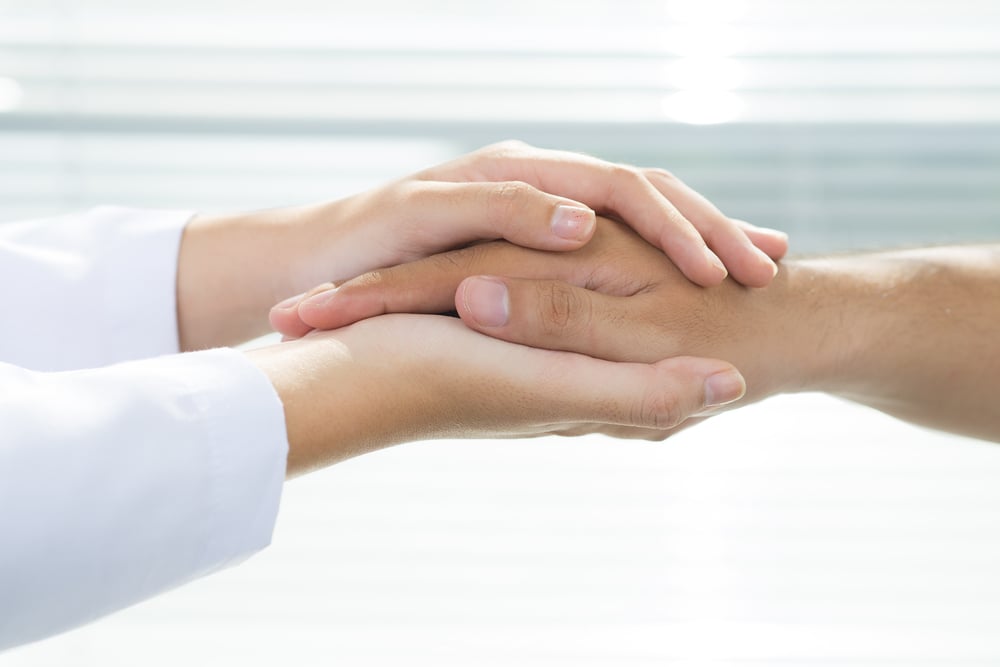 Pediatric cancer can deprive children of their health, innocence and joy in childhood, and leave parents and siblings struggling to maintain normalcy. Parents who are trying to help their children cope need support themselves, but they may be hesitant to reach out.
People often ask how to best care for a family facing the complexities of childhood cancer. Expressing your support can help carry families through difficult times and even small gestures of love can make a powerful difference.
While we cannot know what every family wants or needs, there are many ways to offer kindness and assistance. Here are some suggestions to help you get started:
---
Reach out
Call, text or write. Don't be afraid to express your care and concern. Let your connection to the family guide your communication, and be sensitive to their responses.
Parents might struggle with despair, anger or other strong emotions. They may be exhausted after long days of treatment or sleepless nights in the hospital. Even when parents can't communicate frequently, your support can still provide strength and reassurance. Take advantage of communication trees or shared websites to help you stay connected.
---
Give Your Time
It would be remiss to not address the traditional comfort of food. Prepare meals that freeze or keep well and set up a shared meal schedule with others who want to help. It's helpful to ask the family about food preferences since chemotherapy can affect a child's sense of taste or smell.
Gift cards can be helpful since they give the family choices and flexibility. Also consider acts of service for specific family members. Siblings might need help with carpools or after-school activities, and parents might need help with errands.
Coworker support can be invaluable to working parents who depend on their employment. Encourage parents to explore more flexible hours, the ability to work off-site or take advantage of others' contributions toward additional time off.
---
Be Flexible
Cancer treatment can be unpredictable in how it disrupts a family. Everyone is affected by unexpected or prolonged hospital stays. Helping with household tasks, including picking up mail or packages, taking care of pets or mowing the lawn, allows parents to focus on their child.
Since many people are used to relying on their own strength and independence, it can be difficult to accept help. Offer, rather than ask, making a specific offer like, "I know you've had to stay in the hospital with your child, so I'd like to mow your lawn" instead of, "Let me know if you need anything." Being specific and intentional can alleviate others' discomfort in accepting help.
---
Be Mindful
Patients may have certain medical restrictions, but they can still pursue many of their normal activities. Engage with the family while respecting their needs and preferences. Children receiving chemotherapy have a higher risk for infection, so check with the family before visiting. Patients also have a variety of symptoms, including fatigue, nausea or easy bruising. When planning an event, be flexible with the time and type of activity so that the child can have fun when feeling up to it.
---
Love Without Conditions
As you surround a family with love and support, you may not get any feedback. A family focusing all of its energy fighting cancer may not have much left for day-to-day interaction. Since most people aren't experts in communicating during tough times or understanding medical crises, give yourself permission to make "mistakes" in your offers of care.
Most importantly, remember that when you genuinely express your concern and love for a child battling cancer, you will certainly make a meaningful impact on the child and the entire family.
While some people shy away from hematology and oncology, Dr. Jessica Bell feels called to the field. She supports children and their families on their cancer journeys. Dr. Bell has been a part of the St. Jude Affiliate Clinic at Novant Health Hemby Children's Hospital since 2008.
Julia Oesterle has long been a clinical social worker serving children and families and joined the St. Jude Affiliate Clinic in 2017. As a counselor and parent, she feels most privileged to work with patients and parents of the St. Jude Affiliate Clinic as they move through their unique health-related challenges.
For more information on keeping your child safe and well, visit Pediatric Surgical Associates at pedsurgical.com.