How to Reduce Screen Stress During the School Week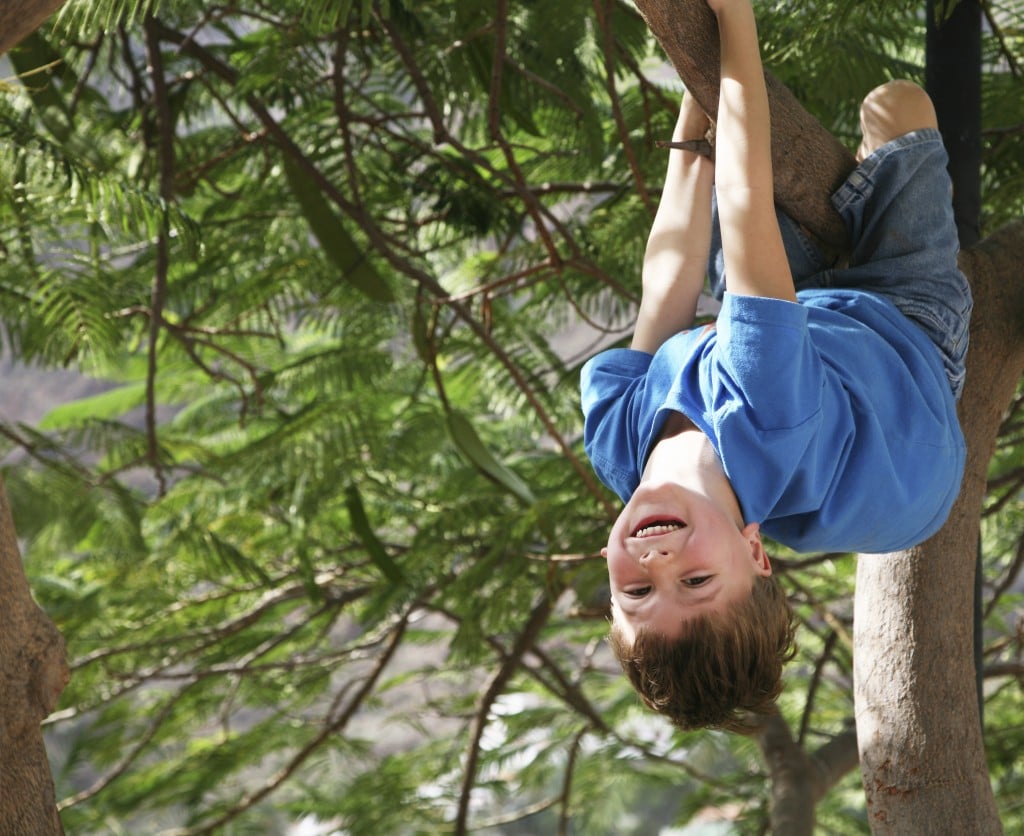 It's the end of the day and everyone is getting home from school or work. Tired and hungry, with homework looming, the family transitions into the next hectic segment of the day. For many parents, the screen break seems like a great option for children to get some much-needed relief from the day. But research shows that stimulating screens are stressful and anxiety-producing — the opposite of relaxing. What's a parent to do? Because transitions are the easiest times to give in to screen use, the key is to have a plan so the inevitable "screen conflict" won't ruin your evening.
The American Academy of Pediatrics recommends that parents keep a sharp eye on screen time for their kids and teens especially since they spend so much time on screens at school. Your child needs plenty of time for physical activity, chores, daydreaming and time for connecting with family and friends after school — all done without a screen in sight.
Here are some tips to help keep the screens from hijacking your weekday afternoons and evenings — and worse, your child's brain.
Pack a snack and stop by the park on the way home from school or work. Get the kids moving and get them outside! Invite some friends and the outing will be even more fun.
Make snacks before the kids get home from school and have them waiting on the kitchen table when the troops run in the door and drop their backpacks. Food has a way of interrupting their race to the video game. If you are available for a chat to sit with them, that's even better.
Leave your phone in the car for a few hours when you pull into your driveway from school or stow it somewhere else. Many times kids will grab your phone after a long day at school or you will be distracted by it during a time when your kids need your attention more than you need your phone. Do they have a phone? Leave all phones in the car for at least the first hour after you get home so no one gets sidetracked from the more meaningful things that need to organically transpire or need to get done.
Make dinner in the morning or the night before. Honestly, this is the best screen tip ever! Your kids need you when they get home from school, they do not need their screen while you are making dinner. Better yet, if homework is done, have them cook with you!
Close your laptop after school. This means to close the lid. Open it again after your children are in bed. How many times do your kids use your laptop after school to watch videos or surf the net?
Hide the TV remote! Take all remotes upstairs and hide them. If it is on the coffee table, it will get used. Put a

Bananagrams

game or interesting magazines where the remote used to be. How about setting up a puzzle in the den?
No video gaming during the week. Get off the game and get outside! This one move will eliminate many screen conflicts in your home as well as reduce the risk of developing a long-term screen addiction problem. No child should play video games every day— that is a sign of overuse. Remember, video games are not a necessary part of childhood; plenty of kids are going game-free and loving every minute of other healthy childhood activities. If video games are causing conflicts, toss them. The same logic applies to social media, too—but that's a post for another day!
At the end of the day remember: You are the parent. You have complete control over how much screen time your kids get at home. They are not getting "smarter" by being immersed in a screen. Often, it's just a big waste of time and an excuse for avoiding other work and hard things that need to be accomplished instead. Every child's developmental needs demand free-play, time with you, face-to-face time with friends and plenty of fresh air and exercise. None of those things are found on a screen.
---
Want to connect with other parents and learn how they are solving screen stress in their home? Join us for our next Parent Connection Meeting on Friday morning, 8:30-10:30 a.m., Sept. 22. For more tips on how to manage childhood screens go to familiesmanagingmedia.com.