How to Overcome Holiday Hurdles
The latest "Thrive" column tackles stress during the Christmas season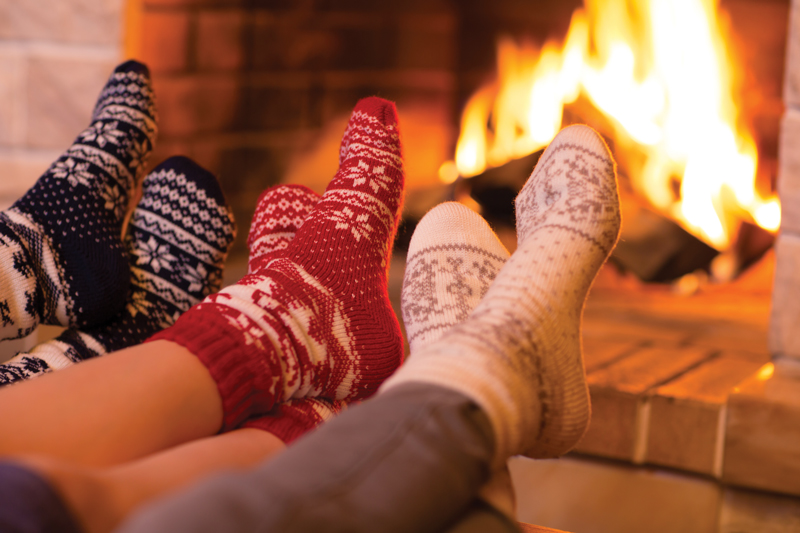 I love everything about the holiday season, from the chill in the air to food and decorations, but having a child with special needs can add a layer of challenge to the holidays. In the early years of our son Jacob's life, I worried about holiday outings as a family. Jacob is on the autism spectrum. We also have an older daughter is typically developing. The majority of our early parenting with Jacob involved doing things separately because we feared the cost was too great to be together and have to bail. It was extremely stressful. Navigating the crowds to take a picture with Santa — not worth it!
Over time, and after many failed attempts and some success, we are able to experience holiday events together. Learning to manage my stress and anxiety dramatically changed the overall interactions we have around the holiday season, and our family is able to be together and enjoy each other's company. Below are some ideas to keep your stress at bay as you embark on the season.
---
Focus on the memories and not the gift. The most significant thing you can give your child is your time. It's easy to forget that this is the season of being together, and then get lost in purchasing things. Buying appreciation gifts for friends and teachers is entirely different than for your child with special needs. Children with special needs are often developmentally behind their peers, so buying a gift for them can feel overwhelming and may induce feelings of depression. Swap the shopping sadness for quality time together. Making meaningful memories is the gift children want.
We attend sensory-friendly activities, as well as regular holiday events. I feel most at ease at a sensory-friendly event because I don't feel the pressure of worrying about how Jacob behaves. But over through the years, I have come to feel more comfortable at other events due to diminished meltdowns and setting realistic expectations for what we can do. Set some time away for one-on-one activities with each child if you can, and remember to be in the present moment.
Get some exercise. We know the benefits of exercising, yet we don't often make it a priority. The holiday season is no exception, even when it is most beneficial to combat high stress. Exercise doesn't require a gym membership. Any type of physical activity, whether indoors or not, can be beneficial to taming stress. Yoga, walking, dancing and mindfulness are activities to help relax your body and mind, many of which can be done at home with the help of an app or streaming video session.
Be prepared. Whether staying home or traveling, make proper arrangements ahead of time to decrease anxiety. Procrastination only creates unnecessary stress. Before you travel, pack comfort items, including fidget toys or a weighted blanket that can calm a sensory-sensitive child. Bring desired snacks, especially for a child with dietary restrictions. When staying in town, research local events geared to children with special needs, but don't overschedule.
Maintain structure at home. Keeping a consistent schedule may seem like an impossible task with constant interruptions of either family visiting or traveling, and the removal of the school routine. While keeping structure intact may seem like a daunting task, it can be accomplished. Start by focusing on what you can control. Maintain screen time rules, setting limits on when the screen can start and when it will end. Maintain a reading and bedtime schedule, as well as plenty of screen-free time and time playing outdoors.
Remember the overall goal is to enjoy the extended time you have with your family. Find the humor, sit and just be in the moment.
Bea Moise is a board-certified cognitive specialist, parenting coach and founder of A Child Like Mine. She and her husband have two children, one typically developing and one on the autism spectrum.