How to Keep Your Child's Brain Active Over Summer Break
Executive functioning skills to practice over summer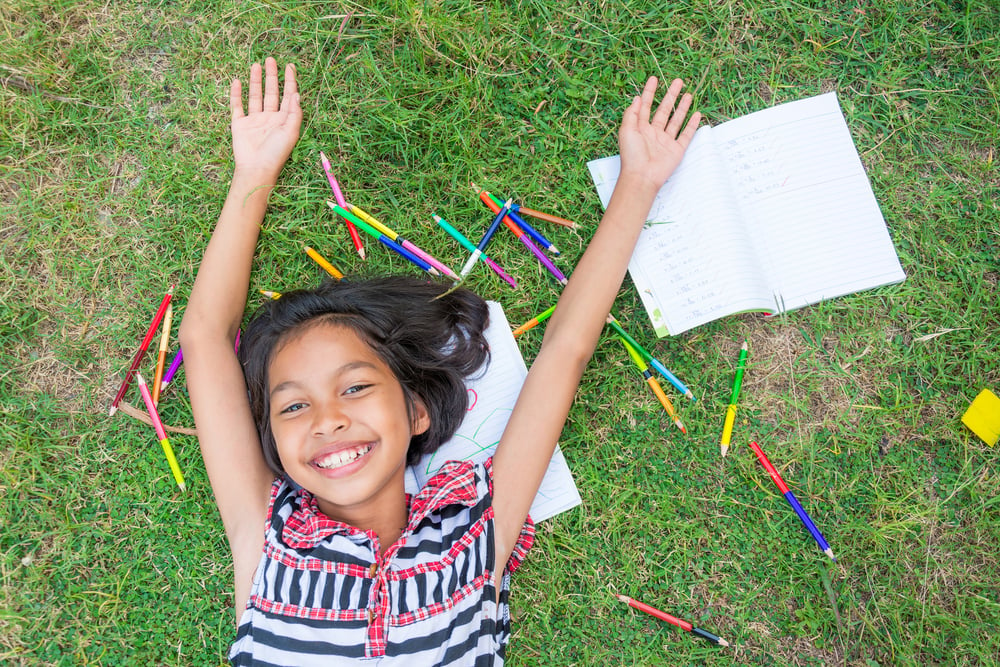 Without the structure of the classroom and deadlines to meet, students can lose sight of working on skills built throughout the school year. Students with ADD/ADHD may especially have trouble with executive-functioning skills that allow us to plan, manage time, complete tasks and self-regulate.
Here are three ways for your child to continue strengthening their skills over the summer break:
1. Practice planning and time management skills by keeping a family schedule in place:
Have your child help fill out the schedule with their upcoming events, appointments and play dates.
Include time slots next to each activity.
Encourage your child to put the schedule in a monthly calendar to keep track of tasks.
Keeping a schedule on hand gets your child into the habit of writing down tasks and keeping track of activities, equivalent to a daily planner used in school. This may also help with issues that arise from having too much down time during summer as your child has clear expectations for the day.
2. Practice self-motivating skills by setting goals with your child for the summer:
Have your child take the lead. Find out what's important to them and what they would like to accomplish by asking open-ended questions, such as:

What do you wish you could do more often?
What do you want to have achieved by the end of summer?
What is important to you right now?

Discuss ways your child can accomplish these goals (i.e. read one book a month, schedule one activity with a friend a week, exercise twice a week) and add to the family schedule/calendar.
Check in with your child weekly or bi-weekly to track their progress on their goals.
Setting goals allows your child to prioritize tasks leading up to a big picture accomplishment. By setting consistent short-term goals, such as reading one book a month, long-term goals become more attainable. These skills can easily be transferred to long-term papers or projects they will be given in school.
3. Practice working memory skills by setting up interactive reading time with your child and holding regular "book club" meetings
Agree on a number of chapters to be covered per meeting, when meetings will be held and who will attend (include siblings, parents or friends).
Have each member prepare an open-ended question to discuss with the group and take turns leading the conversation.
Compare and explore your different perspectives.
Holding book club meetings with your child helps them practice skills used in school, such as class participation, reading comprehension and text analysis. Observe their work ethic within this process; talk about any areas they may want to improve and brainstorm solutions together. This can promote your child's self-regulation and create awareness of their own work habits.
By generalizing these skills at home, your child can be well prepared for the next school year.
Jessica Swiger is a certified registered behavior technician with experience in providing academic support and behavioral intervention to children with ADD/ADHD, learning disabilities, Autism Spectrum Disorder, and a variety of mental health disorders. Jessica has her bachelor of arts in psychology from Appalachian State University and received her graduate certificate in Autism Spectrum Disorders from the University of North Carolina at Charlotte.