How to Help Your Child Prepare for a New Sibling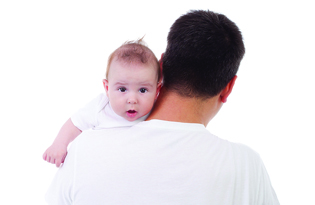 For a newly married couple, having a baby is a very big milestone in the relationship. Going through the pregnancy together, bringing a newborn into your home and figuring out your roles as parents can bring you closer as a couple and open up new opportunities that you might never have imagined for your life before you had kids.
It's a big step for any couple, but for those parents who have children from a previous marriage, the first child together can bring complications, as well, to the relationship. As with any big change in a family, children might feel jealous, insecure and scared about what their role will be now that there's a new addition to the family. On the bright side, they will also be excited about their new role as a big brother or sister.
"Healthy parenting can handle any new circumstance," says Anne Dickerson, family therapist and counselor. "Add to that an extra dose of sensitivity to issues around belonging, and that will cover a new addition to a blended family."
To help everything go smoothly, make sure everyone is involved in the preparations for the new baby. When I was pregnant with my first child, my stepson and I often bonded over the many snacks I ate during the day – he was always ready for a snack. Kids may also enjoy tagging along on shopping trips for baby clothes and furniture. They might even have some good suggestions for names.
This is also a good time to create family traditions that everyone can take part in. "Starting something simple like pancakes on Saturday mornings or eating popcorn together on the couch during a special TV show can strengthen the family bond," says Dickerson. "Name the activity as 'something we do together as a family,' and it gives the activity extra meaning."
It's also important to spend some one-on-one time with each child, especially in those first few months when older kids might feel like the baby is sucking up all of your attention. Get your spouse or even a grandparent to spend a couple of hours with the baby so you and your other children can go do something fun together, even if it's just going to the park or reading a book.
Karen Alley lives in the Triad area and is proud to be part of a blended family.