How to Handle a Hyperactive Child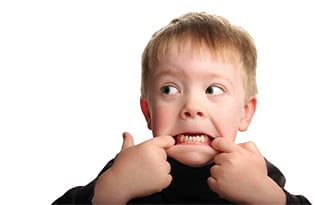 Imagine the child in the grocery store whose mother is constantly saying, "Stop touching that." The child at the restaurant who won't sit still. The child in your child's class constantly being told to pay attention.
All of us who have children can relate to the above situations. At some point, one of our children has been in one of those categories. When does a spirited child become a hyperactive child?  How does a parent handle the hyperactive child?
Being a parent means having good days and difficult ones. Society has put pressure on parents to churn out perfect children – with good grades and good manners who become good athletes or community leaders. With today's added pressures, children are expected to sit still and pay attention more often than I can ever remember. How does a parent handle the child who can't sit still or who can't seem to focus?
It's normal to set expectations for behavior and hold your children accountable. Children need boundaries and schedules. They need to understand your expectations.
Preschool-age children are concrete thinkers. They won't be able to sit still and complete multiple tasks for long periods of time. Keeping them engaged with arts and crafts is a great way for them to start to learn the expectations that will be coming. Make learning time fun. They won't even realize they are learning. They will realize they're expected to sit at a table and accomplish a task. You don't have to purchase expensive craft kits. Pen and paper, washable markers (a gift from heaven for any mom with cloth furniture), and beads and string can all be used for fun and task mastering.
School-age children face different obstacles. By the time kindergarten starts, kids are supposed to be able to sit and focus. As children transition into the classroom setting, parents and teachers will notice the differences. Expectations are different, but kids still need structure. Chore or homework charts placed in an obvious location can be a great way to help a child who can't seem to focus. Stickers and rewards go a long way. Structure and schedules are incredibly important. Keeping a child on task can be easier if he or she can see what is expected.
If you're concerned about your child's perceived hyperactivity, discuss it with your primary care physician. Not every child with hyperactivity has ADHD. A hyperactive child might have a multitude of diagnoses or none at all.
Remember to breathe. Parenting is tough but can be so rewarding.
Dr. Erin Washburn is a pediatrician and mother of three girls. She sees children and adolescents at Novant Health Randolph Pediatrics.