How to Give the Gift of Imagination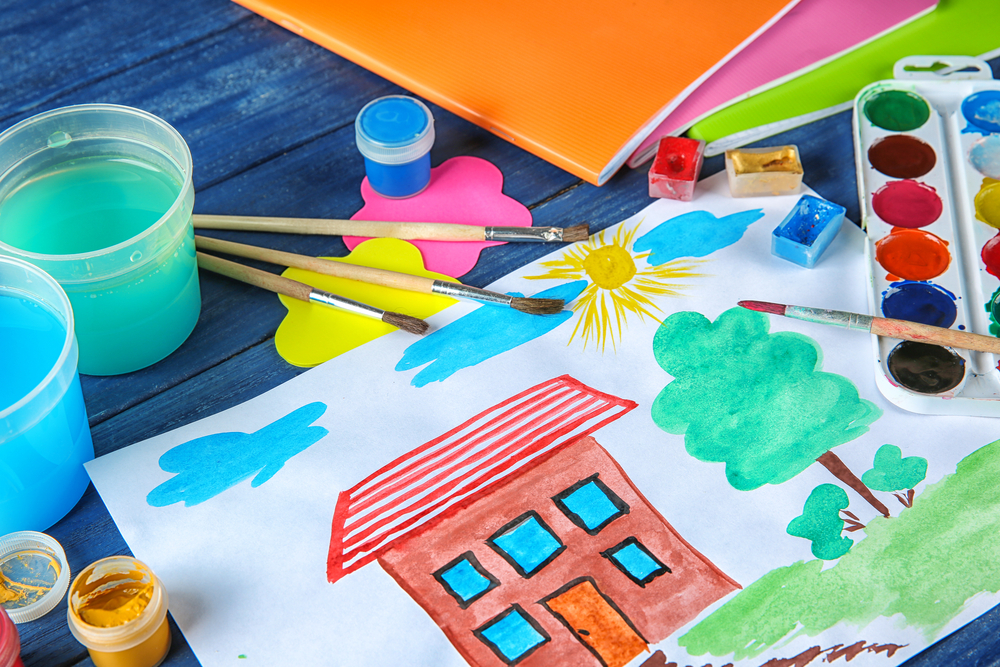 We all want happy, healthy kids, right? Then how about giving them gifts this Christmas that will help them achieve that? Spoiler alert: that means forgoing the tech gifts.
At Families Managing Media, we want to encourage you to AIM higher when it comes to gift giving this year. In other words, shop for items that will encourage Attachment to family, promote Imagination and encourage Movement. This week, we're discussing "imagination."
Your child should have at least three hobbies that he or she enjoys as much as technology in order to have a balanced, brain-healthy childhood. A hobby is an activity that is set at your own relaxed pace with your own rules and exploration. Hobbies are important because they are educational, teach goal setting and problem solving, develop talents and skills, and get those creative juices flowing!
Some of our favorite gifts that help spark creativity and imagination include:
Music
This is perfect for children of all ages! Studies have shown that music education at an early age stimulates brain pathways for verbal and visual skills. Gifts can include:
A musical instrument
Music Lessons (really!)
iPod Nano (does not allow apps)
Music gift card
Portable speakers
Headphones
Karaoke machine
Art
All children are explorers and art provides that necessary world where they can color outside the lines, discover new ideas and allow their imagination to flourish, leaving their unique mark on the world. Some gift ideas to get you started include:
Art supplies (i.e. an "art bucket" with a large assortment)
Art lessons (check out White Rock Studio in Matthews)
Sketch books and pencils
Coloring books
Canvas, Paints, Brushes
Paper of all types
Modeling clay, Play-doh
Stickers
Pipe cleaners
Crayons
Tape
Markers
Glitter
Glue
Sidewalk chalk
Origami
Weaving loom
Shrinky Dinks
Spirograph
Stamp set
Sewing machine
Yarn and knitting needles
Calligraphy set
Card making and scrapbooking supplies
Jewelry kits
Sewing projects
String art
Reading and Writing
The love of reading is a priceless gift you can give your children. They will never be lonely with a good book and will learn to use their imagination as they immerse themselves in faraway places. They will also learn to feel empathy as they connect with the characters in the book. If you think your children don't like reading, they may just need some help getting started. It helps to first find a book, series or topic that he or she is interested in. Gift ideas include:
A complete book series
Magazine subscription (Sports Illustrated for Kids, Highlights, Ranger Rick, etc.)
Diary/journal
Lap desk
Book light
Bookmarks
Books on CD
Headphones
iPod Nano (does not allow apps) for audio books
Exploring, Creating and Collecting
Think of things your child can create, collect or do using his own imagination and ideas. These hobbies can provide a lifetime of enjoyment, friends and recreation for your child, but the key is to start young with learning to love a hobby that will last. Gift ideas can include:
Science experiment kit
Magic set
Legos
Snap circuits
Train set
Model airplanes
Rocketry
Outdoor sandbox
Cooking supplies
Easy Bake Oven
Ice cream maker
Dress-up clothing
Baseball cards and binder
Coin collecting, stamp collecting
Rocks and gems
DSL digital camera
This Christmas, give your child a gift that will teach them more about themselves than any electronic device or video game can. Help spark their imagination and fall in love with a hobby that could become a lifelong passion.
Stay tuned to learn more about "movement" gifts. And, click through the archives to see our previous post where we discussed "attachment" gifts.
---
If you need help reducing the screen conflicts in your home, please reach out to us we can help. We have tips and solutions for fixing screen problems and reclaiming childhood.familiesmanagingmedia.com. Also, be sure to sign up for our next Screen Solutions Workshop, Jan. 25, 2017.