How to Celebrate Valentine's Day in Charlotte: 2023
Book a sitter and get dressed up for these adults-only Valentine-themed events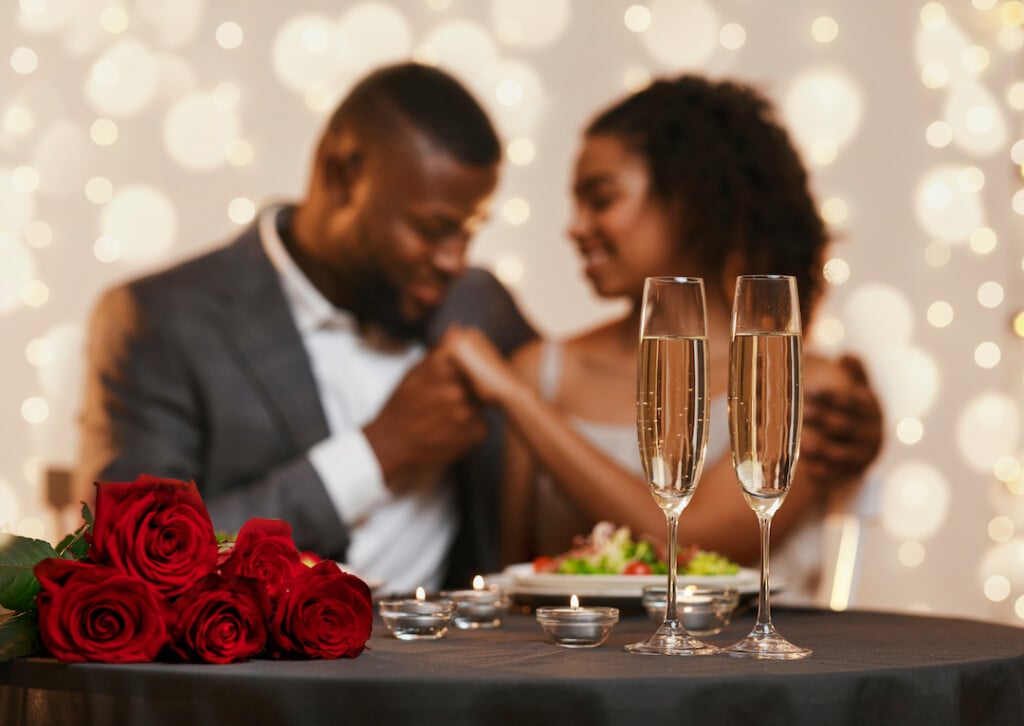 Feel like painting the town red this Valentine's Day? Whether you're heading out with your sweetie, your girlfriends, or by yourself, here's what not to miss.
Feb. 8 & 14
Candelight Valentines Day Concert
Visit the Barrel Room at Triple C Brewing for a candlelight concert from the Charlotte Springs. Among the 12 tunes on the agenda are "Clair de Lune," "My Heart Will Go On," and the fantasy overture from "Romeo and Juliet." 7 & 9 p.m.
Feb. 10
A Lover's Weekend @ Studio 229: Body & Soul
Listen to the sultry sounds of Persona Bell while enjoying selections from the complimentary dessert bar. A cash bar is also available. Doors at 7 p.m.; show starts at 8 p.m.
Singles Scavenger Hunt
Meet local singles in a fun and low-key environment at a scavenger hunt at Free Will Craft + Vine. 7-10 p.m.
Feb. 11
Be Mine, Valentine Drag Brunch
The celebrated Buff Faye is your host for a Valentine's version of Charlotte's favorite drag brunch. Featuring Tia Douglas, Devida, Malayia Chanel Iman, and DJ Beartrax. 11 a.m. seating, noon showtime.
Pretty In Pink: A Molly Ringwald-inspired Valentine's Day Wine Tasting
What would Molly drink? Find out while sampling four different wines inspired by "Pretty in Pink." Tasting times: 7, 7:30, 8 & 8:30 p.m.
Feb. 14
Songs for Lovers—A Fundraiser for Tosco Music
Enjoy an intimate evening at this cabaret-style concert. Silent auction at intermission. Benefits Tosco Music's nonprofit mission and outreach programs.
Valentine's Day Beer Dinner
Partake in a five-course Valentine's themed tasting menu paired with Suffolk Punch Brewing beers. Learn about the pairing from the brewer who presents it. Begins at 6:30 p.m.
Feb. 15
Galentines—Back to the '90s
Hang out with your gals at this bash that takes you back to the '90s. There'll be '90s music bingo, shopping and great food and drinks. 6-9 p.m.
Singles Awareness Night
Another chance to partake in a scavenger hunt and meet local singles. Check in at 6:30 p.m; scavenger hunts starts at 7 p.m.
Special Occasion Restaurants
Looking for an intimate, one-of-a-kind dinner destination? These romantic spots have you covered. Make reservations sooner rather than later.
Fahrenheit
Head to this romantic perch atop the Skye Condos so named for its linear fire pits. Amazing city views! Special featured items for Valentine's Day in addition to the full menu.
Haymaker
Reinterprets the cuisine of the Piedmont area and Applachia with stunning results. A multi-course Valentine's Day dinner is available.
Kindred
If you've only heard about this Davidson restaurant but have yet to try it, now's the time to do so. The award-winning and James Beard-nominated eatery is a culinary institution, and rightly so.
McNinch House Restaurant
Savor four- and five-course prix fixe menus and fine wines inside a house on the National Historic Register that once hosted President WIlliam Howard Taft.
Peppervine
An artful, chic and contemporary dining hotspot in SouthPark perfect for large and small plates, great wine and your favorite squeeze.