How to Beat the Summer Screentime Blues
Three simple tips to encourage outdoor fun.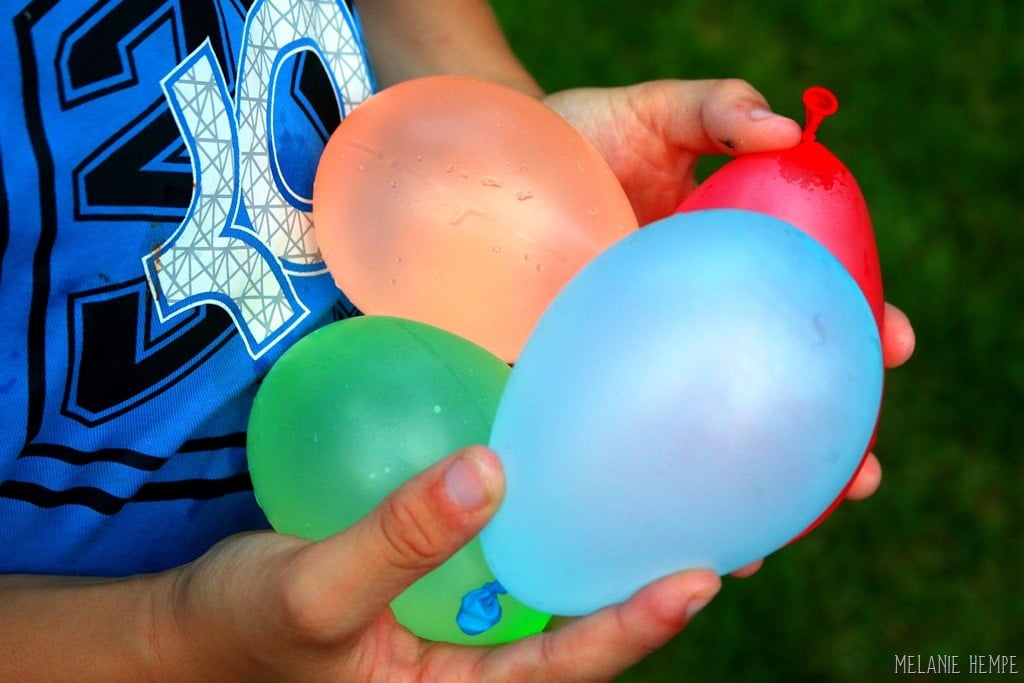 Summer is here! With the change of weather, wardrobes and schedules, your child has an array of new seasonal activities to enjoy — swimming pools, water balloons, camps, spare time to connect with friends, an opportunity to earn money and more. BUT wait! We know. You're finding all he or she wants is play on a screen to fill those long summer days. Take a deep breath. Be encouraged:
You are not alone.
You can beat the summer screentime blues!
Many parents struggle with screen overuse in their home during the summer months but the solution to balancing it all may be easier than you think and free. The No. 1 way to beat the summer screentime blues is to go enjoy time outside! That's right. Being outside is not only totally fun but it provides many benefits for your child's brain.
There are specific benefits of playing outside at every age. Because general outdoor activities include moving, watching nature and physically interacting with others, the brain benefits of your school aged child being outside are many. Here are a few of our favorites:
An increase in the flow of blood to the brain. The blood delivers oxygen and glucose, which the brain needs for heightened alertness and mental focus.
Building new brain cells in a brain region called dentate gyrus, which is linked with memory and memory loss, improves their ability to learn.
Increases the size of basal ganglia, a key part of the brain that aids in maintaining attention and "executive control," or the ability to coordinate actions and thoughts crisply.
An increase in "real play" using imagination and creativity, the type of creativity that is not found on a screen indoors.
---
Not sure how to get your child off the couch? Here are three tips for simplifying your outdoor experience.
1. Get Organized!
Interior designer Jennifer Harvey reminds us of the importance of having order and structure around your home to promote outdoor activities.
"Outdoor fun requires smart storage. One great way to keep kids moving through the summer is by placing all of their gear near the garage door so it's easy to get to when a new idea pops up. You can be as organized as you want but the main idea is that they won't have to stop and ask for help because all of their toys will be in one place and within reach."
Our job as parents in a digitally heavy world is to keep an eye on easy ways to promote natural non-tech activities since we are so saturated with screens. Finding balance is all about making the best choices easier when it comes to managing your child's time; make a plan and set things up at home to make it happen.
---
2. Play Outdoors!
Open-ended activities are a great way to give kids a chance to express themselves creatively because there are no set limitations on how to play. You don't need fancy equipment, just a great imagination.
A parachute is a favorite because it can be used in many different ways. Sometimes kids use it by itself and other times with a ball in the center or as part of an obstacle course. Creating lasting memories with their friends is the goal for summer and lasting memories are best created with non tech physical activities that stimulate the many senses.
---
3. Eat Outside!
Going out for dinner takes on a whole new meaning in the summer when you can dine al fresco in your own backyard. This can become one of your family's favorite things about warmer weather and a tradition they will remember forever. Never miss an opportunity to eat something hot off the grill. The kids seem to like the food a little better too, especially if there are s'mores for dessert. It can be as fancy or casual as you like. Light your citronella candles, set the table, and relax under the setting sun. After dinner's done, the kids can go right back to playing outside since you are already there and there is plenty of daylight.
---
Free and Easy Outdoor Activities
The trick is to close your laptop and just do it. It can be hard at first like all new habits, but once you get into the swing of it you will notice a huge difference in your kids. Remember to always bring some cool drinks and snacks so your stay outside won't be interrupted by trips in for refreshments. Need some ideas to get you started today? Here are a few:
Make an obstacle course
Play badminton
Play volleyball
Plant a pot garden
Sell lemonade at the end of your driveway
Camp out in the backyard
Paint a picture outside
Play ladderball
Have a water balloon fight
Go on a nature walk or hike
Have a picnic for lunch
Visit a different park in your area every week
Fly a kite
Play four-square
Draw a mural with sidewalk chalk
Offer to walk a neighbor's dog
Play flashlight tag at night
Need more ideas? See a complete list of 30-Minute Outside Activities and start making a list of your favorites. Don't forget to gather some old (or new) friends for your outdoor adventures this summer because everything is more fun with a real friend.
Families Managing Media is excited to bring you more ideas for real play throughout the summer months. So stay tuned for more tips and remember, your kids really do like you and the outdoors more than their screens.