How Summer Camp Helps Your Child Become a Leader
These regional camps offer examples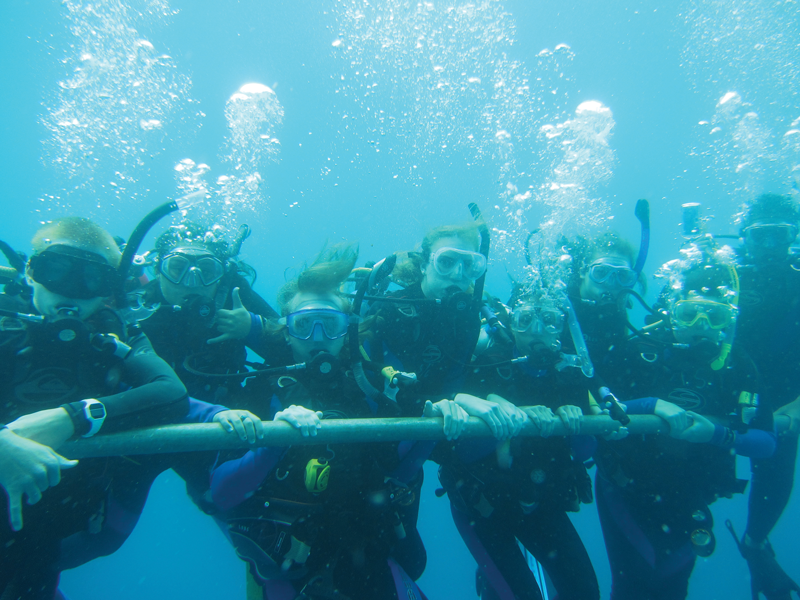 When a child meets new people and explores outside of his comfort zone at summer camp, he returns home with more than dirty clothes, lifelong friends and wonderful memories. Summer camp can also serve as the catalyst for developing leadership skills — a benefit that comes in handy long after those camp days are over. Many summer camps intentionally put leadership opportunities at the forefront of each camper's experience.
A Place to Sort Things Out
Michelle Icard has spent a good portion of her career helping parents and middle schoolers survive and thrive during the preteen years. Athena's Path (for girls) and Hero's Pursuit (for boys) camps, which Icard developed, are replicated throughout the country and teach the importance of social leadership through games, discussion and role-playing activities.
Creating a leadership philosophy is one of the goals campers work toward during their time at Athena's Path or Hero's Pursuit. Whether at camp or engaging in new experiences outside the home, the first step in helping kids develop leadership smarts is giving them space to figure things out, Icard says.
"Kids learn best when they have the opportunity to take risks and step outside their comfort zone," Icard says. "At home parents can foster leadership skills by letting their kids make mistakes. Kids need the opportunity to try new things, mess up, be resilient and try again."
During the week of Athena's Path or Hero's Pursuit camps, participants explore topics such as redefining leadership, responding to criticism, exiting toxic friendships and responding to media influence.
"Social leadership means knowing how to handle the challenges middle schoolers face using confidence, critical thinking, problem-solving and empathy," Icard says. "At my camps we ask kids to redefine leadership. [Campers] come in thinking leaders are the few people who occupy limited roles — captain of the team, smartest kid in class — they leave understanding a leader is a person who thinks for themself and chooses their own path instead of blindly following someone else."
Lydia Crenshaw, 12, attended Athena's Path for two summers. This summer she is taking it to the next level, serving as an intern and mentor for girls in middle school, and she can easily articulate what it means to be a leader.
"To be a leader you have to stand out to do good and encourage others to do good," she says.
As an Athena's Path intern, Crenshaw will help organize games and activities, assist other counselors, and share her insights and personal experiences. She is excited for the challenge.
"For an intern, showing leadership is if somebody is doing something bad, you might show them a correct way to do it," she says. "You can be a leader to them by doing the right thing and not the wrong thing."
Advocacy Leadership
For tweens and teens who have a passion for a certain subject, summer camp can be a great opportunity to develop skills and become a leader in their field of interest. MarineQuest in Wilmington, North Carolina, is a dream come true for students who have a passion for working with marine life and the environment, or who want to pursue marine science as a career. Over the course of the program, students receive a hands-on education that includes tours of North Carolina Fort Fisher Aquarium and the Karen Beasley Sea Turtle Hospital, collecting water samples, identifying fish species, participating in research cruises and working side by side with a marine scientist. MarineQuest also offers an opportunity for like-minded kids to come together.
"Being surrounded by peers with their same interests and goals provides them with a safe social environment to express their enthusiasm for marine science and make friends," says Deirdre Scanlon, a registration, marketing and communications associate for MarineQuest.
At the end of the program, students give presentations about their MarineQuest experiences, an exercise that goes beyond just giving a report.
"We encourage public speaking so students can develop their voice in advocacy for the environment," Scanlon says. "This is a lesson they can take back to their home communities to share."
In the Oceans of Change program, students examine environmental policies then reach out to local and state representatives about the issues most important to them. Students are also given access to video-recording equipment and the opportunity to make public service announcements.
"MarineQuest offers students a space to become empowered, Scanlon says. "They know their voice matters and that they have the ability to take action," she says.
Group Leadership
Imagine being a preschooler and getting up in front of an audience to introduce yourself and answer questions. For many adults, the idea is enough to make them break into a cold sweat, but that is one of the activities preschool-age children are challenged with at Children's Theatre of Charlotte's summer camps.
Becoming self-confident and performing in front of a group of people with ease are just a few of the skills that attending a performance-based camp brings out in kids who rotate through a half or full day of art, drama, music and dance classes.
"Our acting and musical theatre classes and camps focus on leadership through activities and games, and builds on skills related to music, movement, drama and storytelling," says Tommy Prudenti, educational programs coordinator for the Children's Theatre of Charlotte.
At the end of the week the class comes together for group performance. These showcases are successful only when participants commit to learning their parts and want the group to succeed as a whole.
"These social-emotional theatre skills are not only important for the stage, they are valuable life skills as well," Prudenti says.
Self-Guided Leadership
Spending the day outside exploring and playing in the forest, creeks and rivers, and interacting with living plants and animals lends itself to a less structured, highly creative environment. These natural settings can provide opportunities for campers to take initiative and see the consequences of their actions in real time.
Two types of campers come to Schoolhouse of Wonder, which offers outdoor field trip and camp experiences to develop kind, curious and confident kids through nature-based outdoor adventures in Durham, Orange and Wake counties.
"These programs are for "those who already love nature and being outdoors, and those who are nervous about it," says Wendy Tonker, executive director of Schoolhouse of Wonder. "The magical thing about our program is that typically, by the end of the week, we can no longer tell the difference."
As campers spend the day building forts, jumping in creeks, playing in the mud and going on hikes, everyone meets each other right where they are. "One of our values is we celebrate individuality — different is just different," Tonker says.
At YMCA Camp Thunderbird in Lake Wylie, South Carolina, the bandana skill-based recognition program awards campers for mastering specific skills in individual land and water sports. Each camper receives a handbook that includes a list of activities, the skill or task to be mastered and the corresponding point value for each skill. At the end of the session points are tallied and the camper is awarded a red, blue, silver, gold or double gold bandana. Returning campers continue attaining points each year with the ultimate goal of earning the highest honor — the double gold bandana. Receiving the double gold bandana is a big deal and parents are invited to the ceremony in celebration of this top achievement.
This and other leadership programs are very intentional says Laurel Zitney, associate executive director of youth development at Camp Thunderbird. "We want campers to discover their best self while they are here. It's a safe space for them to speak their minds, express their feelings and grow to appreciate the larger world via relationships with campers and staff from across the world."
For 13- to 15-year-olds, Camp Thunderbird offers the Achievement Through Leadership and Service (A.T.L.A.S) program, which focuses on sharpening participant's leadership skills so they can readily apply them to their community, school and camp environments.
Counselors-in-Training Programs
Many camps, including Schoolhouse of Wonder, offer enhanced leadership programs through a counselor-in-training program.
"Part of our goal in our leadership program is to make kids comfortable and confident in who they are," Tonker says. "Our hope is we can guide teens in discovering their own leadership style."
Camp Thunderbird also has a counselor-in-training program for rising high school juniors. This program involves an extensive selection process that includes a questionnaire and face-to-face interviews. Being chosen as a counselor-in-training is a huge accomplishment. These young leaders spend four weeks in a cabin with campers and senior counselors, and meet with the program director daily to discuss how they can lead campers most effectively.
"The entire four-week experience is full of training, education and implementation of the skills that they are learning," Zitney says.
Courtney McLaughlin is a freelance writer and mom in Charlotte. Her daughter is counting the days to when she can return to Camp Thunderbird, a.k.a. her "happy place."
---
Want to know more?
Athena's Path & Hero's Pursuit
Children's Theatre of Charlotte