HopeWay to Host Major Event on Youth Mental Health in September
Upcoming conversation is a prelude to the non-profit's expansion of services for teens and young adults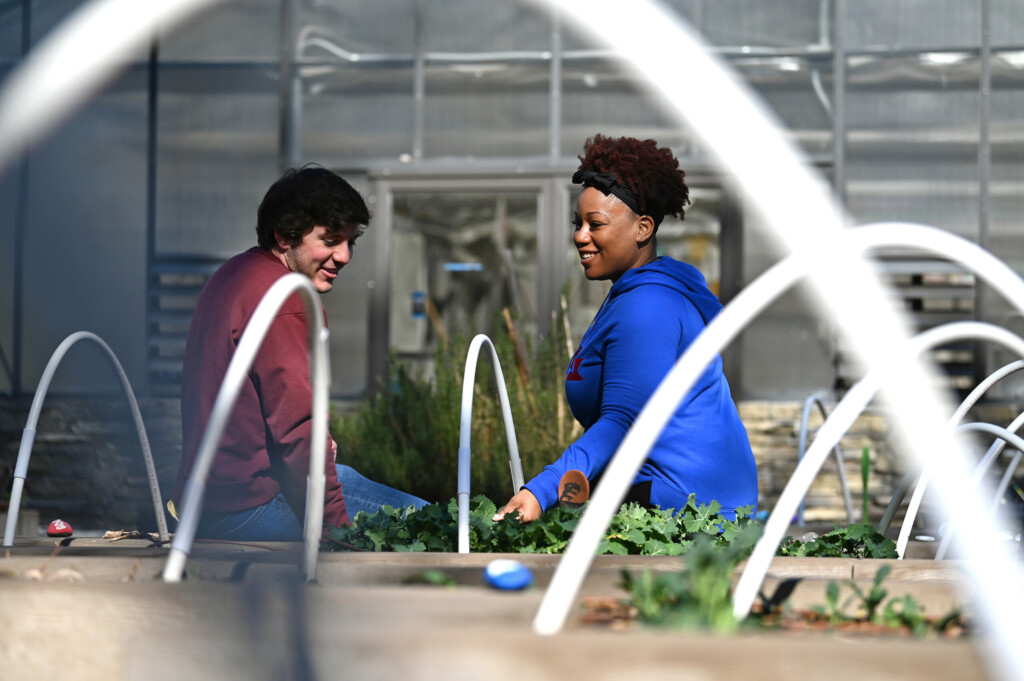 More than 2.5 million youth in the U.S. have severe major depression. Yet more than 60 percent of those youth don't receive treatment. To address the current state of child and adolescent mental health locally and nationally, HopeWay, the Charlotte-based mental health treatment center, is hosting a major event on Sept. 13 titled, "The Sooner, The Better: Addressing Today's Adolescent Mental Health Crisis." The event is a prelude to a broader expansion of HopeWay services to teens and young adults, which includes a new location in east Charlotte.
The September event will be held at Central Piedmont Community College's Parr Center, New Theater (1291 Elizabeth Ave.), and will feature Dr. Harold Koplewicz, a leading child and adolescent psychiatrist and the Founding President and Medical Director of the Child Mind Institute. His conversation with HopeWay CEO and Chief Medical Officer Dr. Alyson R. Kuroski-Mazzei will look at the top challenges youth are facing and how we can support them—both personally and as a community. Tickets for the event are $35 and can be purchased here.
Dr. Kuroski-Mazzei stresses the urgency of HopeWay's programming and expansion this year: "The need for care and programming for adolescents and young adults is severe and immediate," she says. "We know our model of care works, and we are excited and confident to expand and bring additional mental health resources to this younger age group."
HopeWay's main campus is located at 1717 Sharon Rd. W, and construction for HopeWay's new, additional 18,716 square-foot space is underway at Oakhurst Commons (4000 Monroe Rd.). REDLINE Design Group is the architect behind the expansion project, with the new state-of-the-art facility targeted to open later this year. HopeWay at Oakhurst Commons will feature physician-led, evidence-based Partial Hospitalization Programs (PHP) built on the existing HopeWay model, which includes psychotherapy, medication management, integrative therapies, family therapy, on-site educational support, and more. The HopeWay team will treat mental health diagnoses in teens and eating disorders in teens and young adults who will attend treatment during the day and return home after programming.
See renderings of HopeWay's new space below:
At HopeWay at Oakhurst Commons, Taren Coley, MD, a double board-certified psychiatrist and HopeWay's Director of Child and Adolescent Services, will lead the adolescent program for mental health disorders including, mood disorders, anxiety disorders, ADHD/ADD, trauma, co-occurring substance use disorders, and other needs. The Adolescent Mental Health Program will treat teens ages 12-17 with a middle school and a high school track. Greer Mitchell, MD, JD, a board-certified psychiatrist and the Director of HopeWay's Center for Eating Disorders, will head the adolescent and young adult eating disorder program. It will treat adolescents (ages 12-17) and young adults (ages 18-25) with a primary eating disorder.
"The U.S. Surgeon General has described the state of youth mental health as the 'defining public health crisis of our time,'" Dr. Kuroski-Mazzei says. "Thankfully, HopeWay will join the urgent need to increase access to care for this age group here in Charlotte and surrounding areas." While the need is great, as a community we can make a difference by engaging in meaningful conversation, supporting those who are struggling and educating ourselves on the importance of mental wellness.