#HomeCLT Exhibition Brings Charlotte History to Life
A multi-year, multi-faceted, multimedia exploration of Charlotte neighborhoods.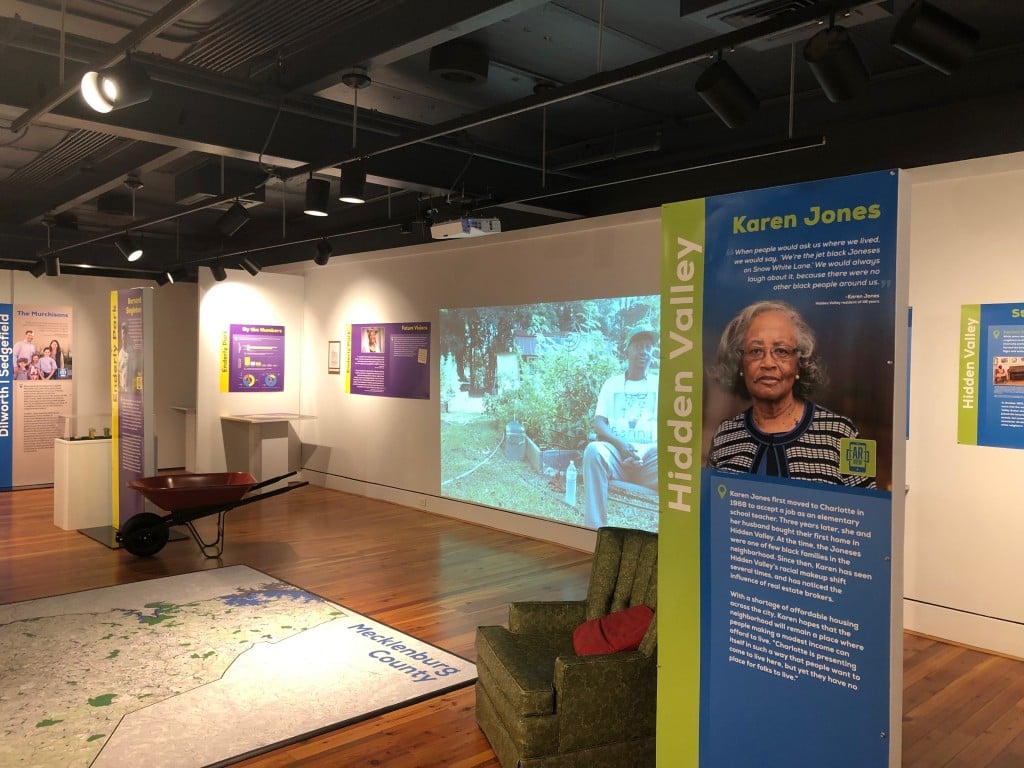 The exhibit #HomeCLT People. Places. Promises, opening Feb. 27, 2019, at Levine Museum of the New South is an exploration into the future of Charlotte that also explores and shares stories of its past. Through recorded stories projected on screens via augmented reality, residents from various parts of town reflect on living in featured neighborhoods — how it was and how it is now.
The permanent exhibition's first iteration includes stories from Eastland Mall, Enderly Park, Hidden Valley, Dilworth and Sedgefield neighborhoods. Through the augmented reality app developed by Dr. Ming-Chun Lee of UNC Charlotte's School of Arts and Architecture, visitors can see stories from local community members projected on their device screen, as well as "see" demographic changes, including median incomes, population and median land value, through visuals and graphics projected on phone and tablet screens.
---
From one of the first African-American families to live in Hidden Valley when it was an affluent white neighborhood to the story of a single dad who has embraced the deep roots in the Enderly Park community, residents reflect on community, conflict and coming together. The exhibit also hones in on perspectives from different demographics, including stories from families impacted by the merger of Sedgefield and Dilworth elementary schools.
---
More to Come
The exhibition doesn't stop with existing displays. Visitors are encouraged to tell their stories of the neighborhoods they have shaped and that have shaped them at the video recording booth. Future events are in the works that have a Pokémon Go style that entices children to explore the #HomeCLT exhibit through an augmented reality experience.
Visitors can download the UNCC AR app onto their own device or borrow an iPad provided by the museum. Plans are to add more neighborhoods to the exhibit, ultimately filling the entire second floor of the museum with the stories, faces and experiences of Charlotte residents of all ages, races and socio-economic backgrounds.
The exhibition is open during museum hours. Admission is $6-$10, free for children under age 6, and includes full access to the museum. Visitors get two hours free parking at the 7th Street Market parking deck with validated parking voucher.
Michele Huggins is editor of Charlotte Parent magazine.