Home Schooling Comes of Age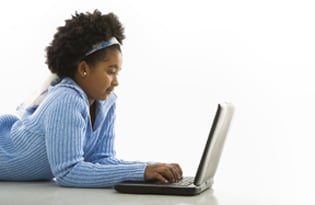 Once thought of as an educational off-ramp for a select few, home schooling is now a viable option for families that might not have considered it a decade ago. According to Brian D. Ray, founder and president of National Home Education Research Institute, there are 2.04 million home-schooled students in the U.S.
According to the National Center for Education Statistics, parents' top reasons for choosing home schooling are the desire to provide moral education, concerns about the school environment and dissatisfaction with the academic instruction at local schools. The overarching theme, says Ray, is that most parents who choose to home-school believe they can provide a better education at home, and they embrace their right to do so.
One-to-one learning
So then, what has changed about home schooling in the past decade? It's a combination of technology-aided learning and a corresponding surge in educational options for home-schoolers, from free, government-run online schools and online tutoring to turnkey DVD curricula, says Ray.
By reducing the intimidation factor, the isolation and even the parental workload that were once associated with home schooling, online schools and complete-school-in-a-box curricula make it possible for working parents, single parents and other nontraditional home-schoolers to successfully educate their kids at home.
Mike Beery, who home-schools his children Grace, 11, and Gavin, 8, finds balance with a DVD home schooling curriculum that provides video instruction and lesson plans for each child. It's rigorous and fairly structured, and because the lesson plans come already tailored to each child's grade level, Beery doesn't need to spend hours each night preparing the next day's schoolwork – something he doesn't have the time for, since he often works at night. Prepping for each day takes about five minutes, he says.
"My wife and I provide support and help when the kids need it. She helps with math; I'm the history person. But they're old enough to work pretty independently now." Most days, the kids spend their mornings on lessons; Beery oversees their work and stays in touch with clients. Afternoons are spent at swim lessons, sports classes and other activities.
Creating connections
Finding support is important, especially as kids get older and the play dates and parent-child gym classes that once provided regular interaction with other home-schoolers taper off. Luckily, the nearest home-school group is usually just a few clicks away on the Web.
Community programs, often facilitated and managed online through Yahoo and Meetup.com, allow home-schooling families to circumvent one of the primary challenges associated with home schooling: socialization.
The perception that home-schooled children aren't well socialized just isn't true, says Beery. Through community home-schooling programs, such as swim lessons and regular play dates, his kids interact with kids of all ages, and adults, too.
"That's important. I think my kids probably get more and better socialization than they would in public school."
Even with the world of technology-aided learning at their fingertips, modern home-schoolers shouldn't discount the importance of face-to-face support. Local support groups – with their meetings, group activities and field trips – are always going to serve an important role, Ray notes. "People still want – and need – high-touch interactions," he says. "I think that piece is never going to go away."
Malia Jacobson was home-schooled in the late 1980s and early '90s. Her home-school memories involve trekking to far-flung bookstores every fall to pick out textbooks and workbooks.