Home Schooling: 5 Reasons to Take the Plunge
We asked parents across North Carolina, "What made you take the plunge?"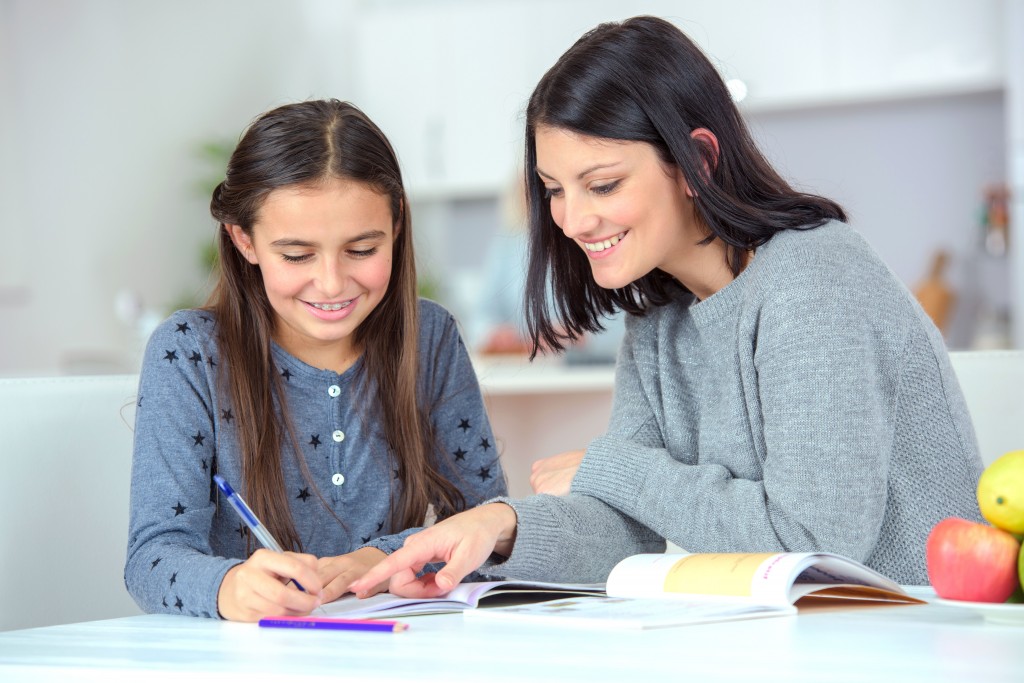 67,804.
That's the number North Carolina parents are buzzing about this fall. According to the North Carolina Division of Non-Public Education, there were an estimated 67,804 of home-school students in North Carolina in 2014-15. Nationally, that number is 2.2 million.
Why does home-school draw so many traditional school families? We asked parents across North Carolina, including married couples, single parents, blended families, stay-at-home parents and working parents: "What made you take the plunge?"
1. Customized Learning
Gina Grothoff of Charlotte has a background in education. One of her top reasons for home schooling her two children was to enable them to learn "in their own timeline and their own style of learning. … You can change your methods along the way and modify as you go along to what works best for you and your family," she says. "It also doesn't have to look the same for every child, because each child has his own strengths, weaknesses and learning style."
For example, the parent of a child with dyslexia could modify his lesson by using manipulatives to teach math, rather than a workbook.
"There are so many choices out there that it is mind boggling!" says Veronica Wright of Lexington, North Carolina. Wright, who also has a background in education, says the main reason she chose home-school was because the traditional education setting required hours of homework every night, which cut into family time.
"Home schooling really is a journey and it has touched every aspect of my life in one way or another," she says. "It has brought new friendships to our lives, leadership roles, job opportunities and lifetime family memories that we wouldn't have had otherwise."
2. Flexibility
Home-schoolers don't have to follow a weekly, day-to-day bell schedule but, according to the North Carolina Division of Non-Public Education, they must still operate school "on a regular schedule, excluding reasonable holidays and vacations, during at least nine calendar months of the year." The division also recommends that home-schools maintain at least five clock hours of instruction each school day.
Many families take it a step further and home-school their children year-around, choosing vacation destinations that double as learning experiences and extended field trips. In addition to enabling a flexible schedule, home-schooling also removes limits on where classes can be held.
3. Values
Brian D. Ray, president of the National Home Education Research Institute, has been studying the home-school movement for 30 years. He observes that by adulthood, home-school students are likely to internalize their parents' values and beliefs at a high rate.
Charlotte residents Richard and Gail Hawkins, who immigrated to the U.S. from Africa, want to pass their values and heritage to their children. They echo one of the primary reasons parents all over the country opt to home-school.
"Choosing to educate our own children has helped us to define what really matters to us in all areas — faith, academics, career, relationships and more," the couple wrote together in an email statement.
4. Real-life Experiences
Families who choose to home-school their children say it isn't just an educational choice, it's a lifestyle choice that includes the entire family working together and sharing experiences, like volunteering or taking classes together.
It's also not a coincidence that many families who choose to take the plunge start their own businesses and have their kids work alongside them, like the Hawkins, who own nJoyScience, a home-school program offering science curricula for ages 6 and older.
5. Quality Time
"The main reason I chose to home-school is because I missed my boys," Wright says. "For me, there was so much I wanted to share with and teach my kids, but there just wasn't enough time."
The unifying thread in all of the reasons these parents took the plunge is that they don't want to miss out. At the end of a long day with hours of homework ahead, these parents are asking for more. More time, more connection and more experiences with their children.
---
Ursula Vogt is a freelance writer who began home-schooling in 2001. She and her husband, Mark, have four kids. They chose home-school when their son was diagnosed with autism.