Holiday Shopping Tips for Blended Families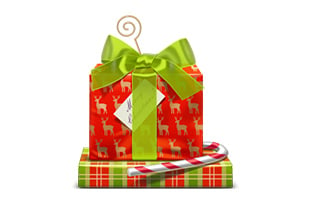 While eating lunch with my daughter's second-grade class at school, I overheard this statement coming innocently out of a child's mouth: "I am lucky. Since my parents are divorced, I get two of everything." As a stepmom, I both rejoiced and cringed when I heard him say that. For one thing, I am always happy to hear a kid say positive things about being a child of divorce. But as a parent, the materialism of that admission was the last thing I wanted to hear.
For kids whose parents are divorced, having duplicates of some things is inevitable. Game consoles come to mind as items that are not easily transported from one house to another every other weekend. What child needs to have two 2014 Madden Playstation games, two Lego Millenium Falcon kits and two American Girl "look-like-me" dolls? If we are constantly playing catch-up with our ex-spouse, or trying to make the child's time at our house perfect by giving into their every desire, we aren't doing the kids any favors.
As we head into gift-giving season, here are a few suggestions to help make your child's dreams come true while avoiding the competition between you and your ex-spouse and trying to cut down on unnecessary duplicates.
Communicate. As with practically every aspect of co-parenting, keeping the lines of communication open is important when it comes to presents. You might have plans to buy your child something only to find out that your ex-spouse's parents already have it as their gift. Avoid the frustration by talking to each other early about what you plan to buy, and talk to your extended family as well.
Split the list. We all try hard to get our kids what they ask for, especially when children are young and Santa Claus is so important. Luckily, most kids ask for more than one thing. You know well before the holidays what your child wants, so when you're talking with your ex-spouse, go ahead and decide who will buy which of the big items.
Try to keep in mind the gifts belong to your child, not to you or your house. Making an effort to cut down on duplicate toys means that when you only buy one of something, your child needs to have it available at both parents' houses. Baby dolls and video games might end up traveling from one house to the other, and that's OK.
The holidays can be stressful for blended families, but with a little work and communication, you can help make happy celebrations for your kids at both parents' homes.
Karen Alley is a freelance writer who is proud to be part of a blended family.