Here's where kids can eat free (or almost free) in and around Charlotte
Leave the cooking to someone else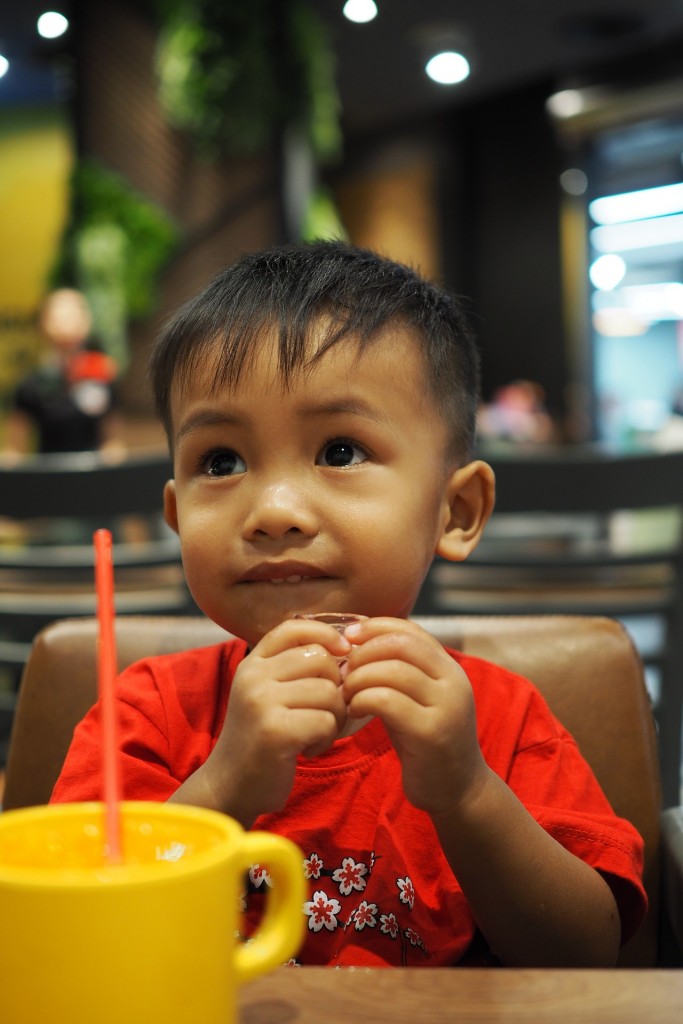 What are the three best words on the planet when you have no idea what to cook, are tired of kitchen duty, or have been on the go all day? Kids Eat Free! Luckily there are lots of great places to fill up on the cheap when the family needs respite from the kitchen routine.  This list covers most days of the week with spots that offer cool kid's menus with a variety of yummy fare, from burgers and tacos to grilled cheese and hot dogs. All deals are dine-in only and are subject to change, so check with the restaurant before venturing out. Happy dining!
Monday
If you haven't tried this fun, tucked-away spot in Colony Place Shopping Center off Rae Road, the kid's eat free special (with the purchase of an adult entree) on Mondays is a great excuse to check it out. This place is cozy and upbeat, and with a Harris Teeter and Walgreens in the same center, you can get everyone fed then tackle your to-do list. 7725 Colony Rd, Charlotte, NC 28226
Head here on Mondays when kids eat free with the purchase of an adult entree. Monday specials for grown-ups include $3 house margaritas, $4 strawberry margaritas, and $3.50 craft pints in case you need more convincing. The kid's menu features the usual small tot fare with grilled cheese and burgers, as well as chicken wings served with homemade BBQ sauce, Tavern Signature sauce, Buffalo sauce, or naked. 355 John Galt Way NW, Concord, NC 28027
Tuesday
The Pizza Peel's three locations are located in some of Charlotte's favorite neighborhoods. Explore these cool spots on Tuesdays where the 12 and under set can order from the kid's menu for $1 with every $10 spent on an adult entree. Dig in and discover the secret to their crunchy on the outside, chewy on the inside crust made with molasses, olive oil, wheat, and white flour. Hungry yet?  Locations in Cotswold, Plaza Midwood, and Matthews.
Breakfast all day served with fluffy biscuits? Yes please. Mark your calendars for Tuesday and take the fam to the Stonecrest location where children 12 and under can enjoy a kid's meal for $1 with every $10 spent on an adult meal. The family can fill up on start-the-day classics and walk out with a little extra dough.  7930 Rea Rd, Charlotte, NC 28277
Hawthorne's Pizza is everything a great neighborhood spot should be. Delicious food, relaxing atmosphere, prompt service and a menu that includes some of the best New York-style pizza in town. No matter which location you choose – 7th Street in Uptown, Old Town Village off Carmel Road or Village at Robinson Farm in Ballantyne – you and the crew will quickly become family. Dive into a pizza and pasta wonderland on Tuesdays where kids eat free from the kid's menu for every $7 spent on a regular meal. Now that's amore. Multiple locations.
Wednesday
It's hump day! Celebrate with flavors from El Salvador, the Dominican Republic, Venezuela, Mexico and Colombia at Sabor Latin Grill. Kids 12 and younger eat free on Wednesdays when you order from the children's menu with an accompanying adult purchase. The kid's menu has tacos, quesadillas, chicken fingers, avocado bowls and quinoa, with side choices like corn, chips and queso, and fries. Basically, a kid's food dream come true! Multiple locations.
With cool outdoor seating options—including a rooftop deck—this spot is perfect for family time. Every Wednesday kids eat free from the kid's menu with the purchase of an adult combo meal. The 12 and younger members of the family can dig into a skinless hot dog or chicken tenders with choice of any side. This popular hot dog spot is located right down the street from Freedom Park so wear the little ones out, then come here to refuel. 1514 East Blvd, Charlotte, NC 28203
Monday-Thursday
Dilworth Neighborhood Grille has been a Queen City staple for a long time and for good reason. With a huge patio and TVs covering almost every sport imaginable, there's no reason to miss the big game when you have kids in tow. Best of all, kids eat free from the kid's menu all day Monday through Thursday per one adult entree purchase. The Morehead Street location makes it a convenient place to start or end an uptown adventure. 911 E Morehead St, Charlotte, NC 28204
This popular go-to bar and grill has it all: fun family atmosphere, HUGE menu, cold drinks, and a pub vibe. With locations in Ballantyne, Mooresville, Huntersville, and Rae Farms, there's bound to be one near you. Make it a family affair and enjoy 1 free kid's meal per $12 adult purchase (1 child per adult). This place is known for its amazing Philly cheesesteaks with a half-size portion available on the kid's menu. This deal is available in Mooresville (Monday), Rae Farms (Wednesday), Ballantyne (Tuesdays and Thursday), and Huntersville (Thursday).
Saturday and Sunday
If you think your lazy brunch days are over, think again! Kid Cashew does it right and offers free kid's meals Saturday AND Sunday from 11 a.m.-3 p.m. with an adult purchase. Grab a spot on the patio and play I-spy while you fill up on tasty breakfast fare and watch the world go by. Cheers to weekends as they should be! 1608 East Blvd, Charlotte, NC 28203
After a hectic weekend of games, birthdays parties, and chores, head to Monterrey Mexican Restaurant for a kids eat free deal on Sunday night. One child 12 and under can eat free from the kid's menu with an adult entree. Celebrate Monday eve with chips, salsa, and fine Mexican food.  10707-A Park Road, Charlotte, NC 28210