Helping Home-Schooled Students Get Into College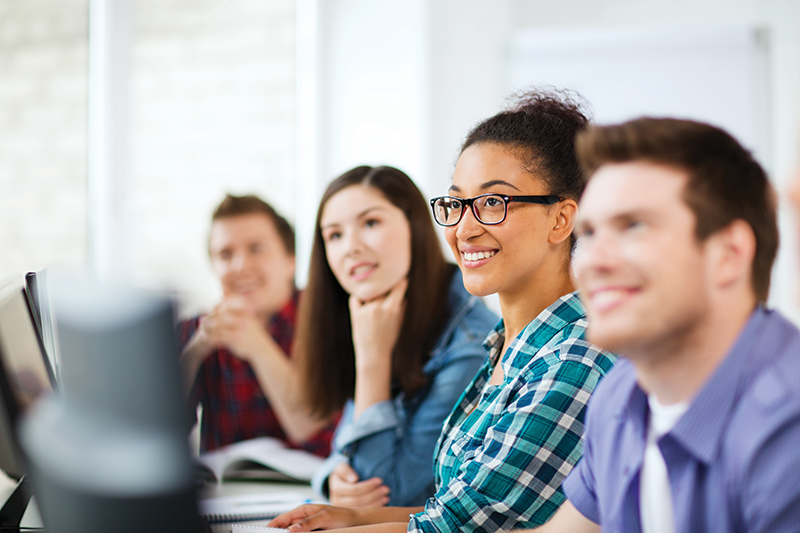 According to 2016 information published by the National Home Education Research Institute, there are 2.3 million children presently being home-schooled in the U.S. If your son or daughter is among them, they already enjoy a statistical advantage in many important facets of life.
Surveys commissioned in 2003 by the Home School Legal Defense Association have linked home schooling to greater community involvement in adulthood and above-average scores on measures of psychological and emotional development. On the more apropos subject of higher education, the college graduation rate for home-schooled students is 67 percent — nine points higher than the 58 percent clip for traditionally schooled teens, according to a 2009 study conducted by the University of St. Thomas in St. Paul, Minnesota, that explored the academic outcomes of home-schooled students.
Your child may be likely to succeed in college but, of course, there is still that small matter of getting into the college of his or her choice. In working with many home-schooled families and students over the years, College Transitions has identified the factors that appear to matter most to admissions office professionals, and are pleased to pass our advice along to your family.
Test Scores, Test Scores, Test Scores
There's no way around it — standardized test scores are more important for home-schoolers than for traditional high school students. Thus, it is imperative that home-schooled students commit significant time to standardized testing. Excellent SAT, ACT, subject test and AP exam results can go a long way toward compensating for a lack of formalized grades.
Fortunately, test-prep resources abound, including spectacular options that are completely free. We recommend fully utilizing the Khan Academy's cost-free SAT prep courses. Practice may not make a perfect 1600, but it is likely to have a positive impact on your child's performance. In fact, a study released this year by the College Board found that just 20 hours of targeted practice through Khan Academy resulted in an average score gain of 115 points.
Different Testing Policies
As an extension of our previous category, it is absolutely essential for your child to learn the individual testing policies that apply to home-schooled students. For example, even test-optional schools usually require home-school students to submit test scores, and which test scores schools require can vary. For example, at Sewanee: The University of the South, located in Sewanee, Tennessee, home-schooled students are required to submit either SAT or ACT scores. At Wesleyan University in Middletown, Connecticut, home-schoolers can choose between submitting the ACT or the SAT, plus two additional SAT subject tests.
Take a College Course or Two
If willing, students should seek out opportunities to take a couple of courses at a local college. A strong performance in a college course — even at a two-year college — will go a long way toward alleviating any concerns about the student's ability to transition into a traditional college setting. We advise students to start with a course in their wheelhouse. If your child is a science superstar, go that route. If he or she is a film buff, find an elective in that realm.
Extracurricular Activities
As with any applicant, we encourage home-schoolers to "focus on depth, not breath" when it comes to extracurricular involvement. If you're open to allowing your child to participate in activities, clubs or athletics at your local public high school (and the high school allows it), then explore those options. If you prefer that your child look outside of public school for activities that don't require in-school participation, encourage him or her to get a job, participate in community service or enter academic competitions.
Seek Out Unique Opportunities
The flexibility afforded by home-schooling could place your child in a prime position to pursue opportunities working in a research laboratory or assisting a professor at a nearby college. Likewise, this same adaptable schedule could very well open the door to a charitable venture or unique paid employment opportunity that simply isn't an option for a traditional high school student.
---
Dave Bergman, Ed.D., is a co-founder of College Transitions and co-author of "The Enlightened College Applicant: A New Approach to the Search and Admissions Process." Learn more at collegetransitions.com.