Healthy, Fast and Tasty On-The-Go Breakfast Ideas
With a small amount of breakfast planning, you can have quick and healthy breakfast options available for your family in no time.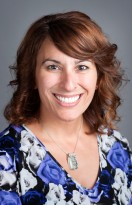 A little meal planning can make a big difference. In many households, morning times are hectic. You barely have enough time to get ready, let alone serve a healthy breakfast. However, with a small amount of breakfast planning, you can have quick and healthy breakfast options available for your family pronto!
Eating a healthy breakfast sets the stage for the rest of your day. Not only does breakfast fuel your physical energy, but it also boosts your mental energy which can enhance creativity, mood, and activity levels. Skipping out on breakfast can leave you feeling sluggish and more vulnerable to snack attacks and excessive eating later in the day.
Breakfast options really have no limits! These breakfast ideas below are just a few easy recipes to get you started in under 5 minutes. For more recipes and lots of inspiration, visit CookingLight.com. I'd love to see and hear what's happening in your kitchen for breakfast this week!
---
Oatmeal Your Way
Instant oats make a nutritious breakfast option in the morning. They have a similar nutrient profile to regular or steel cut oats, but in less time. Instant oats cook faster than regular oatmeal because they are cut smaller and rolled thinner. However, be sure to skip the sugary flavored instant oatmeal, and choose plain. To boost nutrients and flavor, add your own healthy toppings, such as peaches & cashews, mango & coconut flakes, or Greek yogurt and walnuts.
Ingredients for 1 serving:
1 Instant plain oatmeal pack or ½ c quick oats
1/2c Milk (milk alternative)
1/2c Bananas & blueberries (or your choice)
1 Tbsp. Walnuts
A dash of honey, cinnamon, or brown sugar if sweetness is desired
Directions: Combine instant oatmeal and liquid in a microwave safe bowl and microwave for 1 minute or the amount of time specified on the package. Stir, add toppings and enjoy! For grab and go, use a coffee mug.
---
Egg & Avocado on Whole Grain English-Muffin
This beautiful combination of healthy fat and protein perfection will keep you satisfied well into the morning hours. Hard boiled eggs can be cooked ahead of time, and kept in the refrigerator for 5 days.
Ingredients for 1 serving:
1 English-Muffin, whole-grain
3 Avocado slices
1 Egg, sliced
Salt, pepper and lime to taste
For a splash of freshness add a tomato slice and/or a basil leaf
Directions: Toast your English-Muffin and load your toppings. You can also mash the egg and avocado together for a more cohesive on the go sandwich.
---
The Peanut Butter Waffle Sandwich
No introductions needed here; this is just an easy, fast, and fun way to get your morning dose of grains, fruit, and protein.
Ingredients for 1 serving:
2 Whole grain waffles
1 Tbsp. Peanut Butter, natural
2 Strawberries, sliced (dried fruits can be substituted-cranberries or raisins)
1 tsp. Maple syrup (optional)
Directions: Simply toast your waffles, stack your toppings and create your waffle sandwich.
Fun factor: My kids like it when I trap the maple syrup into the waffles grooves by adding a layer of peanut butter over the maple filled grooves.
---
Breakfast Crostini
A perfect combination of whole grains, fruit, and protein to fuel your day. Low-fat ricotta cheese makes for a delicious mild flavored protein, not just for Lasagnas.
Ingredients for 1 serving:
2 Slices of whole-grain baguette or toasted whole-grain bread
2 Tbsp. Ricotta cheese, part-skim
2-3 Blackberries, (or fruit of choice; melon, pears, figs)
½ tsp. Honey (optional)
Directions: Layer your crostini by spreading the ricotta, adding a drizzle of honey if desired, and the berries on top. Or join forces and turn it into a sandwich!
---
Tropical Fruit Smoothie
Start your day with this refreshing mix of fruit, dairy, and healthy fat. This recipe is perfect for single serving blenders; just blend and go!
Ingredients for 1, 10oz serving:
1c Tropical frozen fruit
2oz Grape juice
2oz Water (or as needed for desired consistency)
2oz Greek yogurt, low-fat
1 Tbsp. Flaxseeds
½ Banana (optional)
---
Chocolate Chia Peanut Butter Banana Shake
This blend and go recipe is ideal for chocolate lovers; this thick, frothy shake is sure to satisfy.
Ingredients for 2, 6oz servings:
1 Banana, frozen (chop bananas the night before and place in a zip lock bag in the freezer)
1/2c Chocolate Milk, low-fat
1 Tbsp. Cocoa powder
1 tsp. Chia seeds
4oz Greek vanilla yogurt, fat-free
2 Tbsp. Peanut Butter
For folks on a serious time crunch, the following grab n' go items can be healthy substitutes for traditional breakfast foods. Try to grab at least two food groups before heading out the door, ideas include: bananas, apples, carrot sticks, cheese sticks, cheese cubes, yogurts, yogurt drinkables, nuts, seeds, and granola bars.
With 19 years of experience in the health field as a registered and licensed dietician, Tricia Azra's passion for "helping people live a little healthier" has not waned. She loves her job as the registered dietitian at the Carolinas HealthCare System's LiveWell Health Center at the McCrory YMCA. Tricia looks forward to inspiring change and serving as a resource to the Bacons and McMasters during the 2015 Fit Family Challenge.