Has COVID-19 Changed the Way We Parent?
Experts weigh in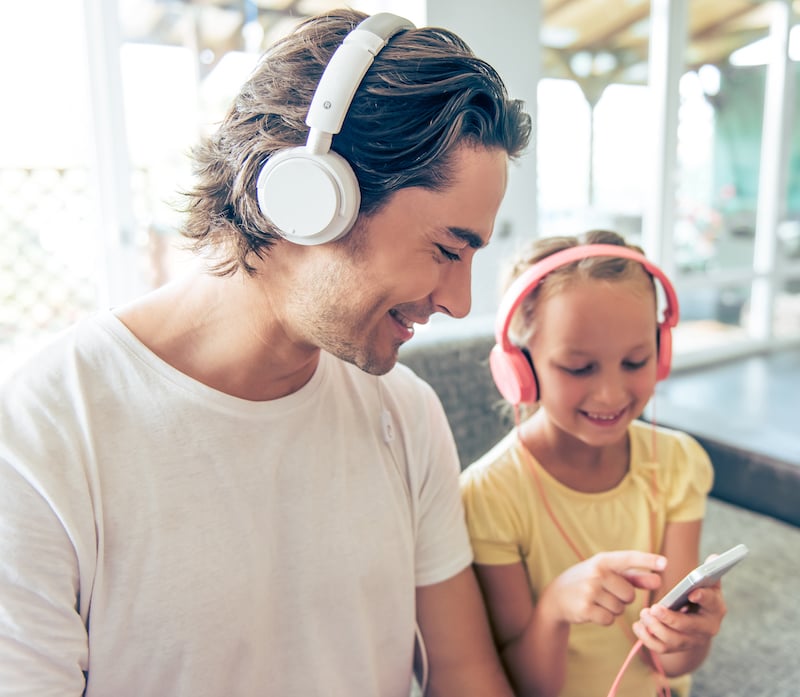 For most families, there is a clear division between pre- and post-pandemic life. With fewer activities, remote learning, working from home, and limits on socialization, our over-scheduled lives have become a thing of the past.
Michaeleen Doucleff, Ph.D., and author of Hunt, Gather, Parent: What Ancient Cultures Can Teach Us About the Lost Art of Raising Happy, Helpful Little Humans, says the pace at which we parented before the pandemic was unsustainable. "We were exhausted and burning ourselves out," she says. "Hopefully, the past year has shown us how beneficial slowing down can be for children and parents."
We caught up with Doucleff to identify some pandemic-related parenting practices that can benefit families, even as life gets back to normal.
Slowing Down
While parents are itching for their kids to return to in-person learning, sports, and play dates, the slower pace has been a welcomed change. "Many parents felt they needed to keep their kids busy and entertained at all times," Doucleff says. "But what we have learned is that kids can entertain themselves. I'm not saying we should ignore our kids, but it's perfectly OK for parents to be in the same room or same space simultaneously doing their own activities. Parents are there to help or respond, but the child can figure some things out for themselves."
Without organized activities, kids have returned to free play and many picked up new hobbies like playing an instrument. Parents used to fear free time and now many of us have learned its value.
Pitching In
Pre-pandemic, the majority of household chores often fell on mom. Family meals could be a challenge with sports and colliding schedules. But once families were home all day, household chores became shared responsibilities.
"Kids should be involved in meal prep; it is a life skill," Doucleff says. "It's also a great way to talk about your day or current events in a non-lecture, more open type of conversation." As outlined in a February 2021 New York Times article, doing chores around the house is good for kids' mental health (and parents' too.) When everyone helps, parents have their load lightened and kids feel good about themselves and their contributions to the family.
Talking It Out
How many kids used to offer a one-word response to the obligatory "How was your day?" "With everyone at home, parents got to learn more about the ins and outs of their child's classes while children got to see their parents doing their professional work," Doucleff says. "Our two worlds once totally separate were merged."
With a better understanding of each other and how we spend our days, parents and kids learned how to ask more open-ended questions that prompted deeper conversations. Instead of asking questions that can be answered with a simple "yes," "no," we've learned to ask more engaging questions like, "What made you laugh today?" or "What was the most frustrating part of your morning Zoom?"
Prioritizing Family Time
While remote learning and working from home has meant more screen time for everyone, families still had more face-to face-time with each other. Rather than retreating to our separate corners after dinner or on weekends, we did things together like board games and puzzles, and went for family walks and had movie nights. "Playing outside became a luxury, and kids wanted to go out to the beach or play unstructured games like catch or basketball in the backyard with their siblings," Doucleff says.
Post-pandemic, Doucleff is hopeful families will continue to engage in non-screen activities together. "Screens were a necessity during the pandemic," she says. "But to say we can't do it without screens is a cop-out. Of course, we can; people did so for many, many years. We have to shift our mentality."
RANDI MAZZELLA is a freelance writer specializing in parenting, teen issues, mental health, and wellness. She is a wife and mother of three children. To read more of her work, visit www.randimazella.com. ​