Hard Work's Just Rewards
The importance of raising kids who work hard.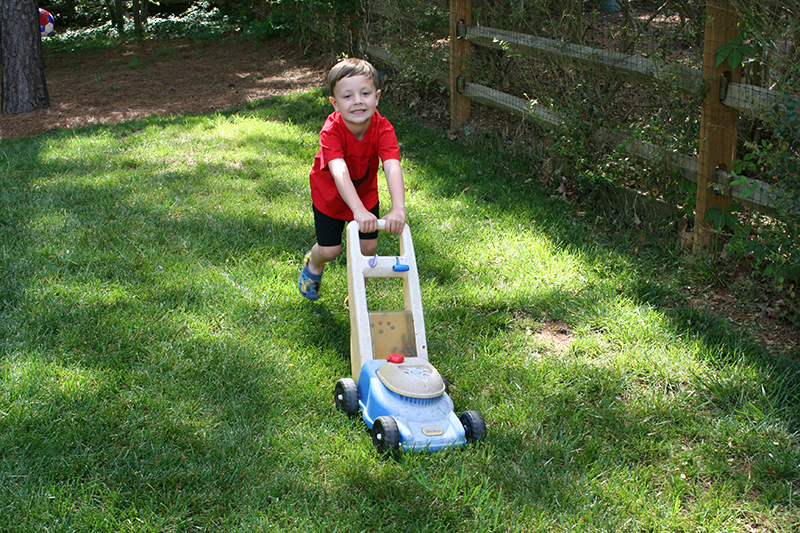 It was mostly just me and my mom growing up. My parents divorced when I was in elementary school. My brothers and sister are more than 10 years older than I am, so they were out of the house when I was pretty young. My mom worked hard and went back to school to train for a new career to better support us. Once she graduated, we moved to a new town for her first accounting job. I was in the fourth grade, and for the first time in a long time we were living in a house, not an apartment. She rented a modest two-bedroom unit with a small garage and a decent backyard within walking distance of my school.
Living in a house instead of an apartment also meant a few new responsibilities for me. I was 11, which meant I needed to start helping around the house more. Two of the first major household duties I learned were mowing the lawn and shoveling snow. As soon as I was mowing straight lines, our landlord Mr. Marcom offered me a job mowing his yard. I jumped at the chance to make some cash. It wasn't long after that that I was cutting his yard and shoveling his driveway, and occasionally doing the same at his small furniture shop. I still had free time to ride bikes and play video games, but there was also hard work. It was a good balance.
I believe that those early jobs led to the work ethic I have today. I think it's important to raise kids that work hard and aren't lazy. My wife also worked hard growing up — and still does. Being a good example for our kids in that way is important. Of course, being an example and actually teaching it are two different things. If your kids never have to lift a finger because you do everything for them, all the parent modeling in the world isn't going to make them hard workers.
My sons are 5 and 7, so they don't have jobs yet. They are, however, required to clean their rooms and take care of their own messes. I'm amazed by the number of parents who clean their kids' rooms for them when the kids are more than capable. You can never start too early and it's never too late to start. I do know elementary-aged kids are more likely to be grossed out by mold and nasty smells than a high-school teenager, so it's pretty easy to get them to keep their space clean. My boys help pick up sticks and pine cones in the yard, pull weeds and help me plant flowers. Kids love messing around in the dirt and getting muddy. Just 20 to 30 minutes of helping Mom and Dad makes them appreciate the hours of work you put in to make the yard beautiful.
You can never fully prepare your kids for the real world, but a solid work ethic can take them a long way. I believe it trumps talent. By setting a good example for your kids, you're helping them to understand that things like respect, dedication and determination are rewards in and of themselves.
Having said that, here's an extra thanks to you Mom.