Growing a Giving Spirit in Children
The latest 'Daddy Derek' column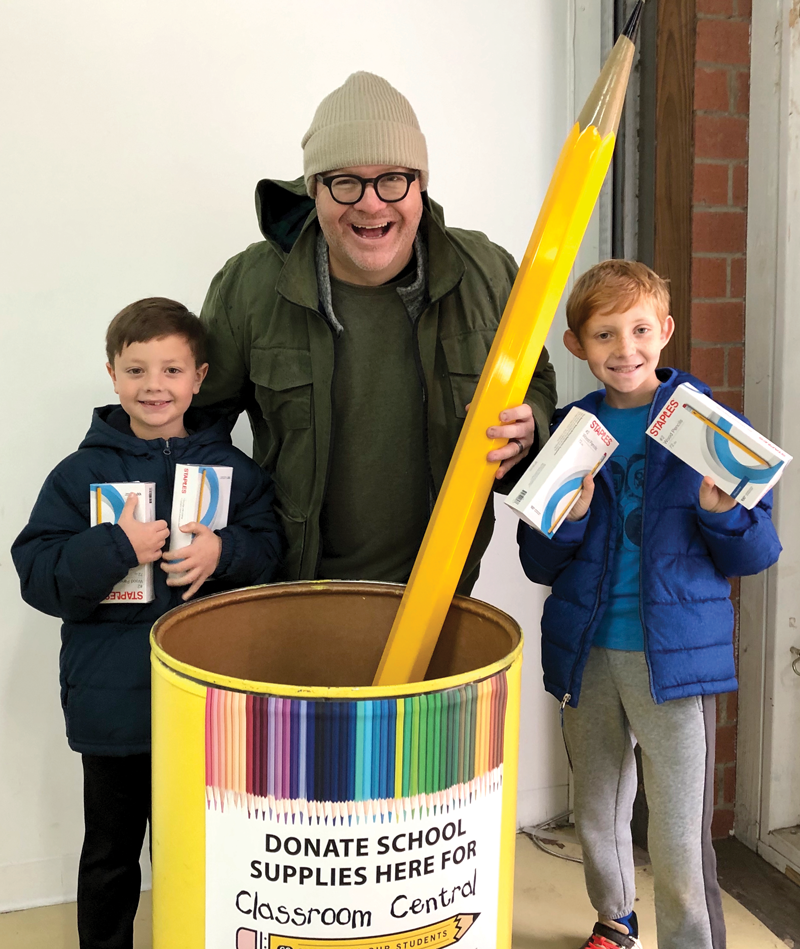 YOU DON'T NEED to wait until your kids are in middle school to help them develop a passion for community service. Children can learn how essential it is to give back and help others at an early age. Helping is already in a child's DNA — you just need to provide them with the right opportunities. Here are just a few ways you can help get your kids started on a compassionate path.
Make Them Aware
You don't need to dump all the world's problems on your children, but it's important for them to understand that there are other people in need and that many of them are children. Use real events to show need. I remember the first time my son Tyler was with me as I gave food to a homeless person in need. When I explained to Tyler that homelessness also affects kids, his mind was blown. He said, "That's not fair." He's right. One way you can help homeless children locally is through A Child's Place.
Be A Role Model
Parents who give are likely to have kids who give. Show your kids that there is joy in giving and helping. My boys understand that sometimes I miss out on family time because I'm donating my time to host a charitable event in the community. After being a part of one of these events or raising money for an important cause like the Cystic Fibrosis Foundation – Charlotte Chapter, I tell my boys what these organizations do to help others, and let them know how good it made me feel to assist using my gifts.
Give Together
You can make giving a family affair. Tyler and I run and raise funds for several charitable 5k events every year that help children. Participating on this level also leads to great natural conversations about helping. I remember how Tyler appreciated his health after learning more about childhood cancers at the Isabella Santos Foundation's 5k for Kids Cancer. There also are plenty of volunteer opportunities to be found through your child's school or through your church.
Give Small
It's essential to give in small ways, too. Children can give a small portion of their allowance or money from the tooth fairy to one of their favorite charities. If they don't know who to assist, help them look up some options based on their interests. If they love sports, maybe they could help volunteer at a Special Olympics event. As your kids get older, they may be able to help tutor younger kids or assist in an after-school program. Once they hit 13, kids can volunteer at the Second Harvest Food Bank of Metrolina with adult supervision.
Give Often
Giving back and helping others needs to happen more than once or twice a year. Look for opportunities on a regular basis. That charitable spirit develops faster given more chances. Consider buying a new toy for a child at Levine Children's Hospital or making a blanket. When you're out shopping, purchase extra school supplies to donate to Classroom Central throughout the year.
Beginning a new year can be an exciting time. Helping to show your kids that the wisdom and pleasure of acting on a "giving spirit" extends far beyond a few weeks in December is probably the best resolution you could make. The old adage is true: give and ye shall receive.
Derek James is a host of WCCB News Rising. He and his wife live in Charlotte with their sons who are ages 7 and 10.