Green Scene: Products for an eco life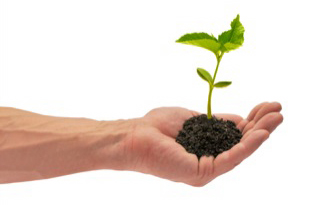 Swap and Save the Planet
Healthy home experts Ron and Lisa Beres, as seen on the "Today Show" and "Fox & Friends," have written a new book that's filled with eco-friendly lifestyle choices for parents looking to swap their toxic house for a green home. "Just Green It" (Running Press, April 2010, $17.95) compares brand-name products side-by-side, making it easy for families to make environmentally friendly choices on everything from light bulbs to baby food. Endorsed by Maria Shriver and Sally Jesse Rafael, it's a helpful guidebook for navigating the overwhelming green marketplace. Find it at Amazon or learn more at www.JustGreenIt.net.
Earth-Friendly Zoo Friends
Award winning manufacturer, Dandelion Earth Friendly Goods' new line Bamboo Zoo, is a collection of shakers, cuddlies, plush toys and puppets made with eco-friendly materials. The soft bamboo velour zoo pals are filled with natural corn fiber and carry the Confidence in Textiles certification (meaning no harmful chemicals). Green-savvy parents know bamboo is a sustainable, renewable resource requiring no pesticides. Choose your child's favorite animal – a lion, a monkey, a giraffe or a bear. Offered in creamy pastel colors, they are a perfect complement to Baby's nursery. Shakers are easy to grasp, tough enough for teething and rattle, too! Grab one for $12.95 in mid-June at www.dandelionforbaby.com.
Whimsical Greetings That Grow
Send a message of friendship, love and hope with a mix of wildflower seeds that will grow just about anywhere. Grow A Note handmade plantable greeting cards include easy instructions on the back of each card. Cards recycle naturally as seedlings grow. The bubbly blue seahorse pack contains four Seahorse cards and recycled envelopes.  There are many other designs to choose from. Find them online for $14.95 at www.greenfieldpaper.com.
Earthopoly! A Green Game for Kids
Learn facts about the earth at your next family game night and become caretakers of beautiful locations around the globe. Collect Carbon Credits and trade them in for Clean Air, and advance to Go Green. But move slowly and eco-efficiently, or be sent to the Dump! This board game by Late for the Sky is completely made from recycled products. So change up family game night for the good of Plant Earth. Find it at Target, Walmart and other various stores for $25.99.