Good-Bye Screen Addiction, Welcome Back Family Time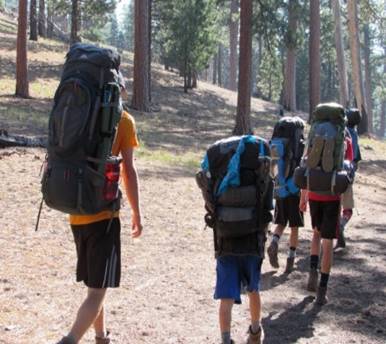 When the clock struck twelve on January 1st, millions of people vowed to change something about their lives. Actually, to be more specific, over half of Americans will make a New Year's resolution. They resolve to be more financially stable or become holistically healthy or travel more; but, the sad fact is that according to the Statistic Brain Research Institute, only 8% of people will be successful in their resolutions this year.While there are many reasons for this, one underlying reason is an inability to focus and ward off distractions. For example, you had every plan to get up to run this morning but you decided to check your email and the rest is history. Since screens play a big part in our inability to stay on track, our resolution focuses on helping you find ways to unplug from your screens on a regular basis to give you a healthier digital balance this year.
---
1. Read as a family.
Read at least 30 minutes a day and make it a family affair. Give your eyes a break from the screen light, turn off your electronics and read a real paper book. Gather the kiddos and cozy up on the couch with a bag of popcorn or use that time to read out loud with your children (remember they are never too young or too old for this). After you read, discuss your books together and this will add the necessary comprehension piece that all children need to practice as well as the extra benefit of building family attachment.
---
2. Set HARD screen restrictions for everyone.
If getting rid of all entertainment screens in the house isn't something you are ready to commit to, set strong restrictions for all to follow on your screens. For example at 6:00 PM, all electronics go off and time is spent together as a family. Talking, cooking dinner together, doing chores or working a crossword puzzle together are all better for your brains than being glued to a screen that time of day. You can always fire your 'parent screens' back up after the kids go to sleep, or not!
---
3. Vow to learn more about social networking.
Do you know more than your third grader? Chances are your kids have heard about Facebook, Instagram and Twitter and I bet you have heard about them also, but do you know your way around them? If your children are on them, you should know the basics plus some details. Which platforms include security settings to protect yours and your children's privacy? What sites are your kids following and who is following them? Parents must stay ahead of the social media game if they are going to equip their children to use social media well. No way around it.
---
4. Make two real connections with friends every week.
Whether it be via a phone call or face to face, stop staring at a screen and connect with someone personally. Invite a friend out for coffee or better yet how about a morning walk since we all need to move more. Brain science tells us that 90% of communication is nonverbal which is why in- person contact is best. Screen relationships are fine but they can't replace the real life personal connections that we all need.
---
5. Get lost in a bookstore, a library, a museum or outdoors once a week.
Leave your screens at home and take family trips to these places. At the bookstore or library, talk about the displays, look through some books or browse through the magazine rack. Pack up the car and take the kids hiking, there are plenty of places right here in Charlotte. Make it a real adventure and leave the cell phones at home. The point is to slow down and take a break from the overstimulated brain activity that all screens bring.
---
Science tells us that screen overuse remains incredibly stressful on our brains and our bodies. Constant mental stimulation with little physical movement is not a good mix, but with more awareness and a few small goals it is easy to get back on a balanced track. For 10 more tips on starting the digital year fresh go to www.familiesmanagingmedia.com and be inspired to use your screens more responsibility this new year!