Giving the Kids Their Space
The latest 'Daddy Derek' column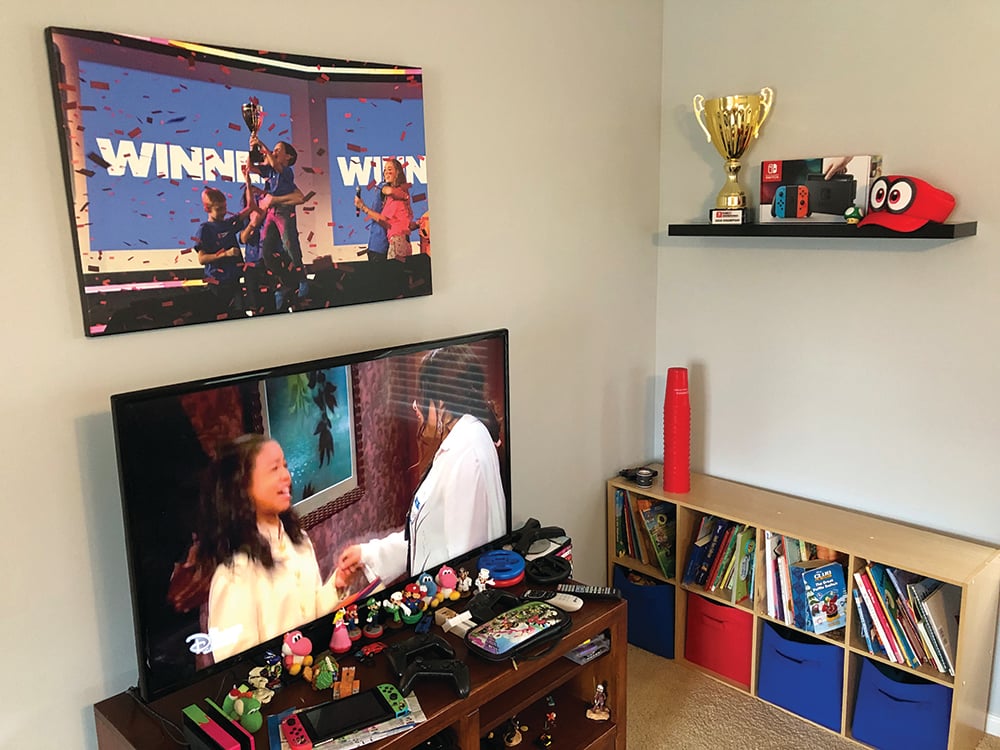 After my parents divorced when I was in first grade, my mom rented apartments or small homes throughout my childhood. While I always had my own room, the lack of home ownership limited how much I could personalize my room: no new paint, no new floors and no changes to the window treatments. Sure, I could put up some posters, but we even tried to limit how many nail holes we put in the walls. I remember using that horrible putty-like stuff to put up a "Who Framed Roger Rabbit?" poster in my room. All those childhood years, the one thing I really wanted was to paint my room a different color. It seems like such a small thing, but when you can't change something you wish you could, you want it even more.
Fast forward to today. We had some unexpected repairs made to our home after some HVAC problems and flood damage from Hurricane Florence. The repairs included fresh paint downstairs and it was strange how great it made me feel to have that nice new coat of paint applied. When we moved into our current home, we decided that the bonus room above our garage would be a playroom for the kids. It was also ideal for some of my things that my wife didn't want put up anywhere else. This collection features all of my Green Bay Packers memorabilia, including those huge giant Fatheads stickers that go on the wall. I also hung up some of my platinum records that I received from record companies when I worked in the programming department at 107.9 The Link. All this stuff was mixed in with my kids' Pokémon and video game posters, and all of their toys and video games. Those themes combine to create a room has never really looked as good as it could. I decided it would be better to give the kids the room they really wanted.
The first thing I did was take down my stickers, which sounds even more embarrassing than saying "Fatheads," and my records. The other issue with the playroom was the fact that it had the same beige walls as the rest of the house. It was time to finally give the kids that fresh coat of paint that I never could get myself. With it decided that the room would solely be the boys' moving forward, they decided they wanted to have a game-room theme. The focus would be on Nintendo and should highlight our family's experience on the "Nintendo Switch Family Showdown" game show.
The boys helped me choose from a couple of grayih/silver colors for the walls and helped determine the layout for the room. I ordered a large canvas print of a photo taken at the game show, and our championship trophy will be on a shelf in the room. While the project isn't yet complete, the space itself already has a better feel and reminds us of one of our favorite family memories. The best part? I finally got to choose a paint color for a kid's room even … if it wasn't my own. Maybe this summer I should convert the garage into Manland. I'm thinking blue and gray.
Derek James is a host on WCCB News Rising. He and his wife live in Charlotte with their sons who are ages 7 and 10.