Girl Power: Raising Our Daughters to Be Confident, Capable Women
Local experts discuss this important topic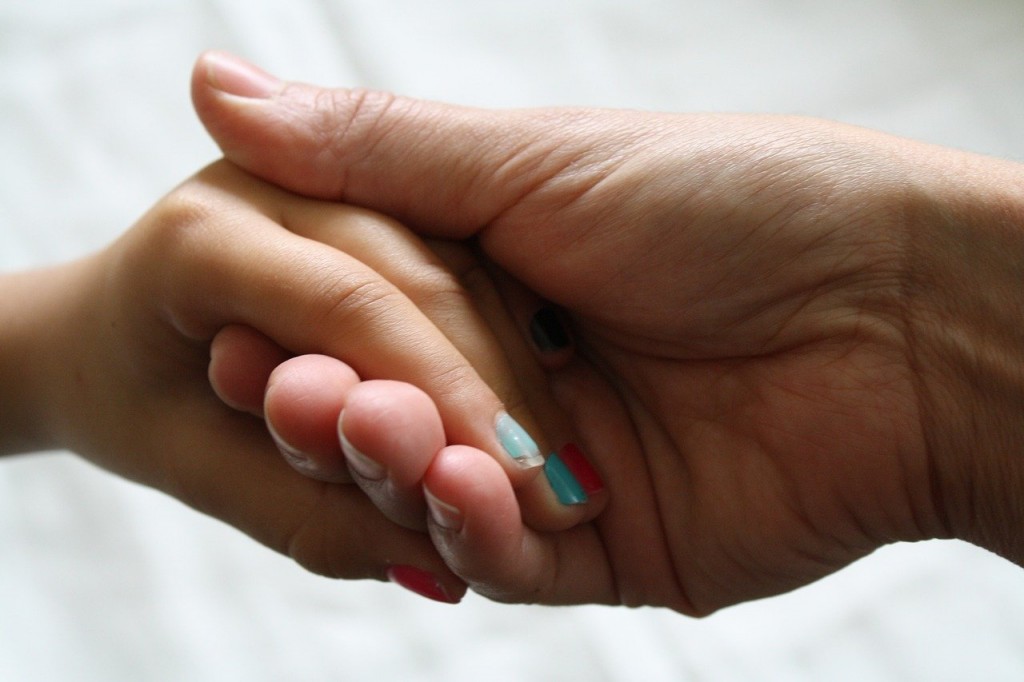 What do Kamala Harris, Sarah Fuller, and Sarah Thomas all have in common?
Each woman shattered a glass ceiling this year. From the first female vice president of the United States to the first female kicker in a college football game to the first female Super Bowl referee, each one proves that anything is possible for young girls today.
So how do parents continue this momentum and help their daughters see their own future potential? We got some local experts to weigh in.
Rid Your Vocabulary of Qualifiers
"Girls and women must feel confident to use our voices to eliminate gender biases and outdated systems that keep us from achieving our limitless potential," says Maghan Knight, council director of Girls on the Run of Greater Charlotte (GOTR). To do this, she says we need to stop making qualifying statements such as "for a girl" or "like a girl." An excellent illustration of this was a shirt that Serena Williams' husband recently wore at the Australian Open. The T-shirt had a picture of Williams and the caption read, "Greatest Female Athlete," with the word "female" crossed out.
Re-Define Beauty
Kate T. Parker, a photojournalist and mother of two daughters, was appalled by how she saw women portrayed in the media. "All the photos were filtered and photoshopped with perfectly done hair," she says. "I didn't want my daughter to think that that was the only definition of beauty for women."
Parker decided to take photos of young women playing sports, getting dirty, and being emotional. The images gained worldwide attention, including 2017's Strong Is The New Pretty and the recently released, Play Like A Girl. "The books have a wide range of images so that young women throughout the country would see themselves represented," she says. "They don't need to be someone they are not or to conform to some pre-conceived standard of beauty."
Encourage Your Daughter to Speak Up
"When we ask parents how their culture expects girls to look and act, they tell us that she should be polite, likable, and pretty," says Simone Marean, co-CEO of Girls Leadership. "These are the norms that are often reinforced by family, media, and in school. Too many girls learn to trade in their voice, and ultimately their power, in the name of being a 'good girl.'"
Young women need to hear a different message from the adults in their life. Krystle Baller, music and volunteer director at Girls Rock Charlotte, explains, "We want girls and gender-diverse youth to feel comfortable being uncomfortable. We offer a safe space where they can celebrate being themselves. As long as participants are respectful of others, no subject is off-limits, and we encourage honest discussions where everyone can learn from each other."
Knight says parents should encourage their daughters to feel comfortable using their voices in ways that matter. "In our program, we teach young women not to be a bystander but to be a stand-byer," she says. "We want them to put themselves into someone else's shoes to develop empathy for their experiences. If they make better choices, they can create a better world."
Focus on Camaraderie, Not Competition
The idea of "catfights," where women believe they have to pull each other down to get ahead, should be a thing of the past. "We focus on collaboration, connection and community instead of competition," Knight says. "It's not about crossing the finish line first—it's about crossing the finish line together."
Emphasize that girls can be leaders while also being team players. "When you are in a band, you work together to create music," Baller explains. "We encourage those in the band who are natural leaders to pass the microphone so that everyone in the group care shares their voice." Adds Marean, "What makes someone a great leader and great team player feel very aligned; I wouldn't separate them."
Be A Positive Role Model
It's not enough for parents to push their daughters to believe in themselves. Adult women— mothers, aunts, and grandmothers—need to apply that "you can do anything" attitude toward themselves, too. "If we encourage girls to be confident, use their voices, and avoid negative self-talk, we need to do the same," Knight says. "Our words are even more powerful when communicated through our actions."
Women like Harris, Thomas, and Fuller show young girls that drive, ambition, and determination are all positive words. "We're so appreciative of influential female role models who are reclaiming these words," Marean says, "and debunking the negative connotations (of being strong women)."
***
Marean shares some simple ways mothers can model strong behavior for their daughters:
Let your daughter know about your own highs and lows of the day, so they don't think they need to be happy all the time. Share your mistakes, too. It gives girls permission to take risks and mess up sometimes.
Ask for help with tasks like making dinner or clearing the table. When you ask directly for what you need, you teach your daughter to do the same.
Disagree when you need to. We can teach our girls that conflict can be productive and an opportunity for change.
When someone apologies to you, say "thank you" instead of "it's okay."
When other people mess up, it is rarely okay. That's why the other person is apologizing. By slightly modifying our response to an apology, we teach our girls that they don't need to make it "okay" for others.
RANDI MAZZELLA is a freelance writer specializing in parenting, teen issues, mental health, and wellness. She is a wife and mother of three children. To read more of her work, visit www.randimazella.com. ​