Gigi's Playhouse: A Place to Belong
A new Down syndrome achievement center is set to open in Charlotte in 2019.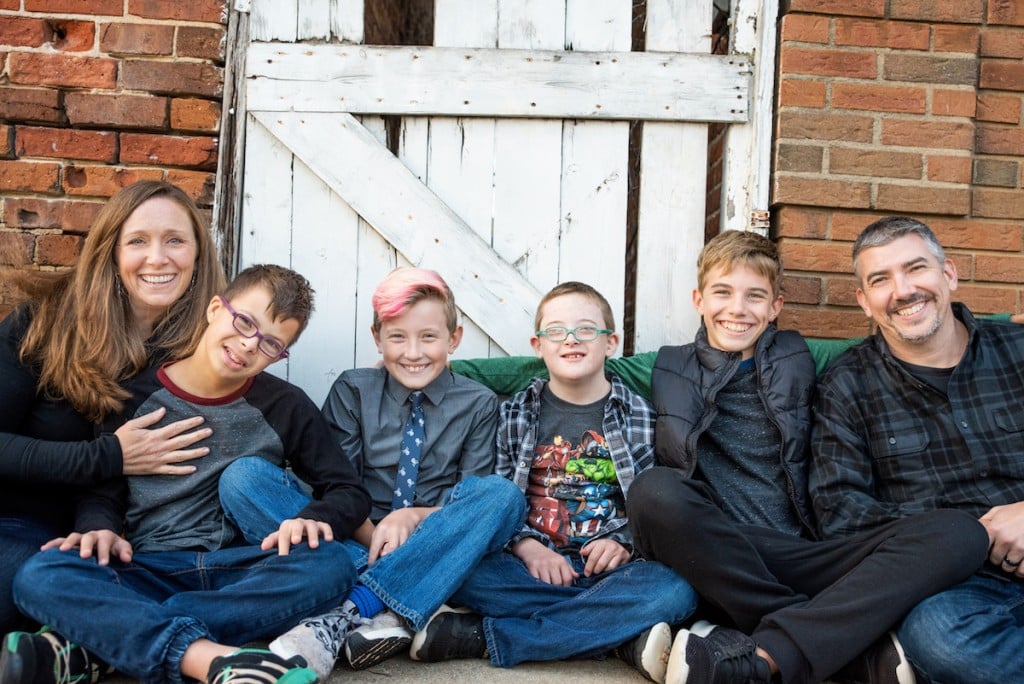 When Chase was born, I was desperate to find his community. He had Down syndrome. I didn't know any families like ours, and this was NOT what I was expecting that day in 2007. What will my family look like? What things will we do? What won't he be able to do? What will I need help with? What kind of support does he qualify for? Where do I even start? (…and HOLY HANNAH why won't he stop spitting up all over my new carpet!?)
Cut to older and wiser me. Some grey hairs, 30 extra pounds and two more kids later, I may look just as disheveled as my younger, new-mom self, but I like to think I've got it together now, but it took 10 years to get here, which is what I absolutely don't want for the families in Charlotte with a Down syndrome diagnosis to go through. Enter Gigi's Playhouse.
What is it?
Gigi's Playhouse is a Down syndrome achievement center. There are 40 brick and mortar locations across the US and Mexico. Their purpose is simple, but enormous: "To change the way the world views Down syndrome and send a global message of acceptance for all." Its plan is just as visionary: "We change lives through consistent delivery of free educational, therapeutic-based and career development programs for individuals with Down syndrome, their families and the community, through a replicable playhouse model."
If my new-mom self had a Gigi's nearby, she wouldn't have had to scour the blogosphere during those 3 a.m. feedings, stalking families and writing desperate emails to other Ds mamas. She would have packed up her curious new baby and schlepped him and his 2-year-old brother to the nearest playhouse to meet with the site coordinator, connected with other families who were there playing and learning and drinking loads of coffee together, and the "It's Gonna Be OK" message would have come a lot sooner than it did.
Oh, baby. The moms of Charlotte are going to have it a LOT easier than I did. Totes jealous.
Here are five opportunities that you can look forward to with the April 2019 Grand Opening of Gigi's Playhouse Charlotte:
GigiFIT: a specially developed fitness program aimed at teens and adults, focusing on building strength, balance, and healthy habits.
GigiPrep and GigiU: a preparatory program and a post-high school program specifically for our self advocates transitioning to the real world. Students will receive instruction and practice communication, wellness, money management, and job skills (among others!).
Literacy and Math Tutoring: A one-on-one free tutoring adapted to meet the learning styles and strengths of individuals with Down syndrome.
OT/PT/Speech Therapy: A mix of one-on-one and small group offerings that build skills in a fun environment.
LMNOP: A music, sign, and language program for our youngest people and their parents, ages birth-36 months.
In addition to all of those signature programs above, there are many more programs offered through the Gigi's Playhouse. Some are developed through the national Gigi's Playhouse organization, and others are developed through local community partnerships.
The Bottom Line
The opening of Gigi's Playhouse Charlotte is bringing loads of opportunities to our special needs families- educational, social and emotional, but it also brings opportunities for the typical community to join with our families and bridge the gap. It's a physical place for us all to learn and grow together, creating that sense of belonging all of us special needs parents craved from the very beginning.
Laurie Maddex is fully committed to the wild ride of parenting with her husband, Bryan, and 4 boys, Ian (13), Zeke (11), Chase (11) and Gavin (9). A former teacher turned loan officer, she is currently the outreach board chair for Gigi's Playhouse Charlotte, actively participates in the Down Syndrome Association of Greater Charlotte, and volunteers as an educational advocate for students with Down syndrome. She is still searching for a perfect world where she can balance work, volunteering, family, health, and leisure, and would love to have 30 uninterrupted minutes to finish that book she started last year. For support and to make more connections within the Charlotte area, consider joining this private Facebook group Special Friends Connection – Charlotte Area.