Gifts to Spread Holiday Joy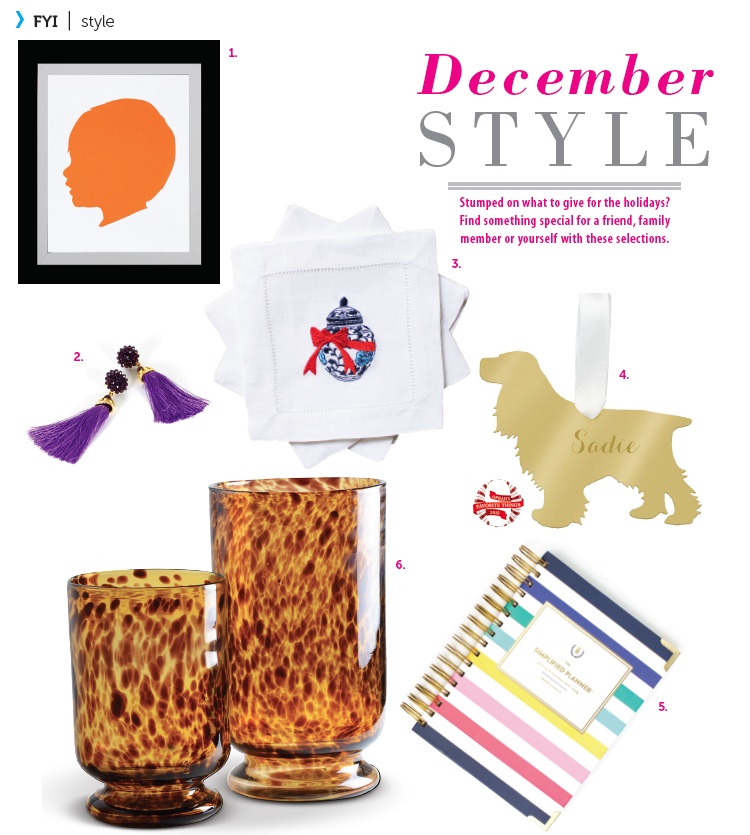 Give holiday joy to a friend or family member by choosing from these selections.
1. Personalized Children's Silhouette Portrait, etsy.com/shop/trendycutsshop, $24-$64
2. Tortoise Hurricane, furbishstudio.com, $55-$75
3. Happy Stripe 2016 Daily Simplified Planner, emilyley.com, $58
4. Purple Coco Tassel Earrings, lisilerch.com, $88
5. A Blue & White Christmas Embroidered Cocktail Napkin, shoplettermade.com, $48-$62
6. Mirrored Gold or Silver Pet Ornaments (one of "Oprah's Favorite Things" for 2015), moonandlola.com, $20-$22
Lauren Bell Isaacs is the digital media specialist for Carolina Parent.