Gifts to Give Dad on Father's Day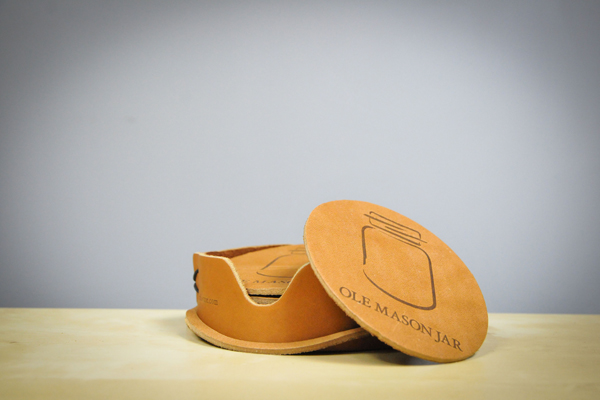 It's easy to head on over to Amazon and pick out a fun Father's Day card or gift set, or even find a Pinterest inspired craft to do for Dad, but why not shop local? Here are a few locally available gift items we think are perfect for Charlotte-area dads.

For the Southern Gentleman
Leather Coasters
Dad can set his can or glass of beer on one of these coasters, perfect for his man cave and other grizzly guests. $20. Visit the locally owned online store at olemasonjar.com.

For the Dad Who's Not Afraid to Step Up to the Challenge
Boxing Glove Cufflink
Give dad a more personal keepsake item that he can use on more formal occasions. Available at Abbeydale, 116 W. 4th St. $175. houseofabbeydale.com.

For the Guy Who Golfs
Grab dad a new set of golf balls, a new bag or even a new pair of golf shoes. Golf Galaxy, 10844 Providence Road.ᅠgolfgalaxy.com.

For the Sports Fanatic
"Every Day I Fight" by Stuart Scott/ Larry Platt
For the dad who appreciated what Stuart Scott brought to sportscasting, and who needs a new read. Paper Skyscraper, 330 East Blvd. $14.53. paperskyscraper.com.ᅠ

For the Techie
Ultra Suede Tablet Pillow in Brown
With this, Dad can read his latest book or fall asleep to reruns of "Mad Men." Barnes and Noble, multiple locations, $19.95. Barnes and Noble.

For the Outdoor Man
Yeti Cooler
For those long days spent on the boat fishing and for the days that call for an all-day beach day. Starting at $299. Great Outdoor Provision, 4341 Park Road.ᅠgreatoutdoorprovision.com.

For the D.I.Y. Man
Tektonᅠ45-pc. 3/8 in. Drive Socket Set
With this set, you'll find dad and your little ones spending quality time in the garage making or rather getting around to the home repairs. $. Home depot locations. homedepot.com.

For the Grillin King
Weber Grill Series
With three stainless steel burners and rave reviews from other frequent grillers-dad won't be disappointed. $. Blackhawk Hardware, multiple locations. blackhawkhardware.com.