Getting Started on the Advocacy Trail
Life lessons on how to start advocating for your child.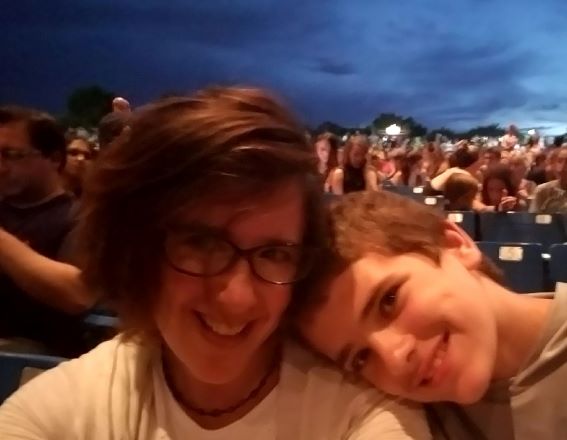 Advocacy, it can be fickle, providing highs and lows. To get to the thrill of victory, it can feel like climbing a steep mountain. All of us have different starting points. In my case, a truly, hide-under-the-desk, cringe-worthy starting point. Trust me, you are about to feel pretty good. (And, you're welcome). Now gather round and I'll tell you the story of my first IEP meeting.
---
The Beginning
Oh the mistakes, so many, many mistakes. It was like a crash you can't look away from. In I walked and sat down to no less than 10 faces who I thought were there to help me, even congratulate me. After all, they kept telling me no one is a better advocate than a parent. I was so young, so naive! I listened and realized changes were being made that would chip away at what my son really needed.
A pit in my stomach grew, adrenaline kicked in and, well, somewhere between uttering the verboten words "I just want what's best" and the tears, I became the father from "A Christmas Story," — you know…"in the heat of battle, my father wove a tapestry of obscenity that as far as we know is still hanging in space." Yup, I did all that and more. Somehow I managed to pull myself from the wreckage, had a good cry, an even better drink and got to work.
---
What I Learned
Research is your friend. Get to know a librarian or two. They are amazing.
There's strength in numbers. Bring people to your meetings. They don't have to say anything.
Schedule meetings before school year starts and before it ends. It keeps them on their toes.
Provide info sheets (diagnosis, implications and tools) to all of your child's teachers and request they receive training.
Repeat your new mantra "fair, appropriate and least restrictive" as often as possible. Do not say "you want what's best."
If it does not go well, never fear, as I've said I've done worse, and there will be a next time. You've got this! You are an awesome advocate.
Claire is the mom of two, fun-loving boys and is hopeful they will share her love of concerts, reading and adventure.
To connect with Claire and for more special needs information, you can join the private facebook group Special Friends Connection – Charlotte Area.