Getting a Better Dad 'Bod'
Derek James on finding time to stay fit with kids.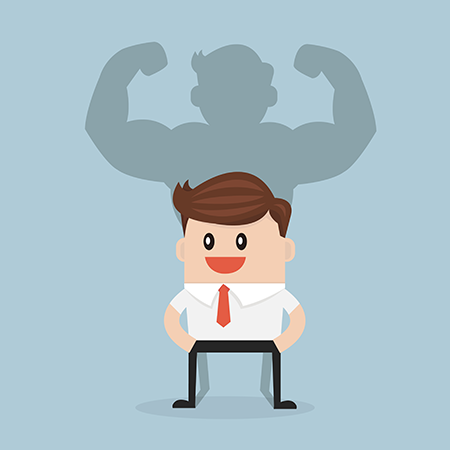 With two boys under the age of 7 and a job that requires to me to get up at 1:30 a.m., I've spent the last several years with bloodshot eyes, messy hair and clothes that look nothing like the put-together guy you see on TV, and more like "The Walking Dead." About a year ago, I realized that fatherhood, work and laziness had put me into what likely was the worst physical shape of my life. It was around that time last spring that I was asked to become a coach in the Let Me Run running program for boys.
Leading Let Me Run helped me get into better shape. After the season ended, I tried to continue running and working out to mixed results. My wife's schedule changed, which made the constraints greater. These days, I typically get about an hour or so to myself each day, which is enough time to get lunch and run errands before I pick up my youngest son at preschool. Then, I'm home with the boys until my wife gets home after 5 p.m. Add after-school sports, appointments and Faith Formation classes, and time is tight.
Being a dad is my priority over everything else. I have to make time for fitness. I've started spending less time at work. I put in more than 40 hours each week, but I'm making an effort not to stay late every day of the week and to be smarter with my time in the office. I'm also smarter with my time at home as it relates to work I bring home or chores that can be accomplished when my kids are reading alone or playing. A quick two-mile run when my wife gets home is better than no run at all.
Now that it's warmer and days are longer, it's easier to get outside and exercise in the backyard with the kids, ride bikes through the neighborhood or hit the trails at Squirrel Lake Park in Matthews. I also reached out to my friend Jay Johnson who is a personal trainer and fitness coach. He's been able to help me not only in the motivation department, but to also make sure I use proper technique. I knew that cardio alone wasn't enough, and that I needed strength training too. Working with Johnson just one day a week has been the jump-start that I needed to get going and to keep going. I find myself eating and sleeping better now that I'm making time for exercise. If you can't afford one-on-one attention, there are always group classes, or find a good workout partner.
The Charlotte Parent Fit Family Challenge kicks off May 1, and is a perfect opportunity to establish family fitness routines, and model healthy choices for your kids. Our family is participating. We've already identified two things we want to do more of during the Fit Family Challenge: Take our chocolate lab Dawson on more walks, and walk or run for charity. What are your family's healthy goals?
---
Derek James is a WCCB News Rising anchor, and has sons that are age 7 and 4.