Get to Know: Charlotte Independence Player Jorge Herrera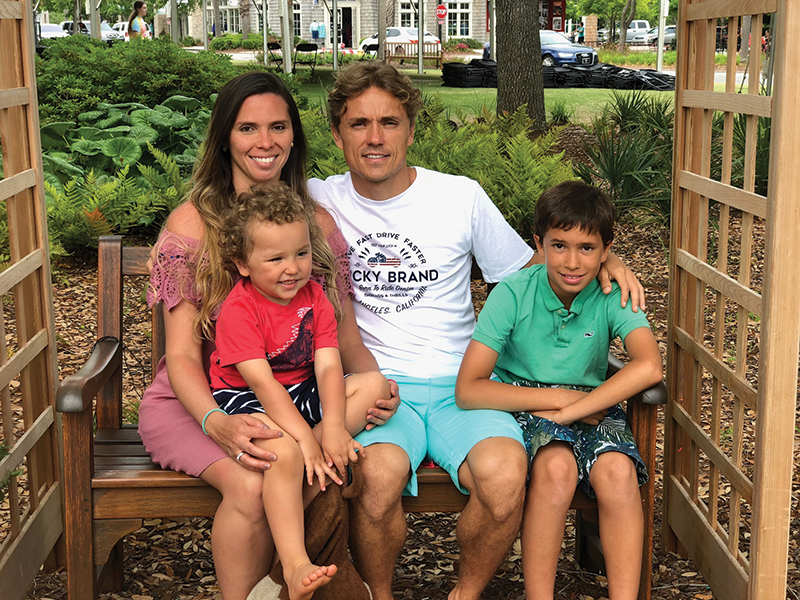 Jorge Herrera plays soccer for the Charlotte Independence soccer team, an expansion team of the United Soccer League. He and his wife Emily are parents to Jeronimo, age 10, and Emiliano, age 3.
Where in Charlotte do you live? Where did you grow up?
I grew up in Colombia, South America. I was born in Bogota, Columbia and moved to Neiva, a city south of Bogota, when I was 3 years old and came back to Bogota when I was 11. We now live in Stallings, North Carolina.
Tell us about your job. What do you like most about it? What are the challenges?
My job is to play professional soccer for the Charlotte Independence soccer team, although my main job is to be a husband and dad. What I like the most about my job is the many places and people that I have met throughout my career. I wouldn't say challenges, but my work's schedule is tricky to handle some time.
What's the hardest part of juggling family life and work life?
The hardest part is when I have to travel for away games and my family stays home. I would love to have them in the stands for every game that I'm playing on but that's not possible many times.
What is your favorite thing about raising a family in Charlotte?
The community. We have been very fortunate to be surrounded by this amazing community that has been helping and supporting us in so many ways since we got here. So, muchas gracias Charlotte.
Best advice ever received:
Colossians 3:23: Whatever you do, work at it with all your heart.
Proudest parenting moment:
When my kids tell me "Te amo papá" (I love you Papa).
Lowest parenting moment:
One of the moments that I don't feel like the best dad in the world is when my kids start bothering each other and I ended up being harder on my oldest son because I think he should understand me better that his little brother. I feel terrible afterwards.
What are three things you can't live without?
1. God.
2. Family.
3. Friends.
What is your favorite Instagram account?
@carovargas51
Last book read?
"Cómo Pastorear el Corazón de Su Hijo" (Shepherding a Child's Heart) by Tedd Tripp.
What inspires you?
Jesus Christ