Get Real With Christi Pack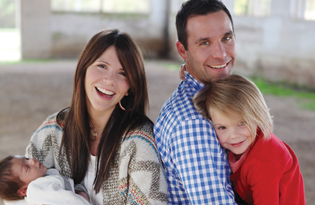 Quick Stats: 32, co-owner at Towne & Reese jewelry
Family Tree: Lives in Dilworth with husband, Barrett; daughter, Towne, 3.5; and 6-month-old son, Weston; plus two dogs, Jax and Bailey  
Indulgences: Chocolate, wine and gossip magazines 
Favorite outing: I love setting out on a beautiful Saturday and just walking with no real destination in mind, and then stopping at a park so Towne can play and having lunch along the way.
Favorite local eats: Fran's for lunch, Bad Daddy's salads, and Copper 
On your iPod: From country to hip hop – depending on my mood – I listen to just about anything.
Latest read: Lots of blogs.
DVR: "The Bachelorette." I have always been a sucker, and with Emily Maynard as the Bachelorette, I will likely be watching in real time.
In your bag: What's NOT in my purse? I have hand sanitizer, band-aids, a measuring tape, a rattle, a jump drive and finger nail polish. And I always have some sort of snack and candy.
Can't live without: Chips. I like anything with salt that crunches.
Stress buster: Working out.