Get Real With Charla Muller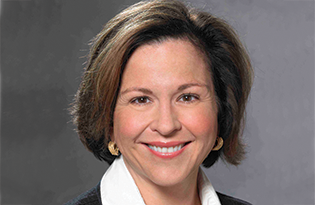 Quick Stats: 45, vice president of marketing and brand strategy at  YMCA of Greater Charlotte, and author of "365 Nights: A Memoir of Intimacy"
Family tree: Lives in Olde Foxcroft with husband Brad, daughter Georgia, 13, and son Henry, 11, plus Merlin the cat
Favorite indulgence: A massage
Favorite outing: A good road trip with by husband, with my family, or with my girlfriends.
Favorite eats: Rooster's
iPod:  Anything country. I'm a sucker for a good story and country music artists tell great ones.
Latest read: "The Light Between Oceans" by M.L. Stedman
 
DVR:  I don't watch that much TV, except for "American Idol" – haven't missed a season …
In your bag: My YMCA nametags, dental floss, lip gloss, iPad/iPhone cords …
Can't live without: Diet Coke
Stress buster: An intense workout at my local Y, followed by an ice-cold Diet Coke (or two).