Get a Digital Vacation in Pocahontas County, West Virginia
The National Radio Quiet Zone might be the best thing that happened to your family on vacation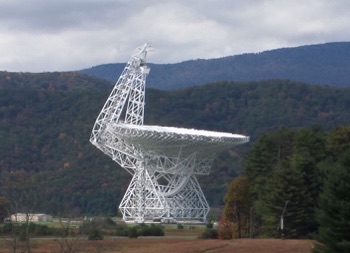 Do you find it difficult to put your digital device down?
Your kids have already noticed.
In a CNN article published last month Dr. Catherine Steiner-Adair, an internationally recognized clinical psychologist, school consultant and author said, "Children of all ages describe a feeling of loss because their parents are more interested and more responsive to their screens than to them.
"They aren't fooled; they feel the disconnect: 'My mom's addicted to her phone. My dad tells me not to drive and text, but he does it.'"
OUCH. Would it help you to put the phone down if it simply didn't connect to a cell tower or wifi signal in the first place? If you think so, I've got just the place for you.
Take the family to Pocahontas County, West Virginia, where there are literally dozens of ways to enjoy the Allegheny Mountains and culture. BONUS: most of Pocahontas County is in a National Radio Quiet Zone, a 13,000-square-mile area that covers the eastern half of West Virginia. The Radio Quiet Zone also outlaws cell towers.
The reason for the quiet zone is the The Robert C. Byrd Green Bank Telescope (GBT), which is the largest moving structure on land (and a stunning thing to behold). Its 100-meter diameter collecting area is a bit bigger than a football field. The discovery center has plenty of hands on activities for visitors of all ages.
I LOVE what this quiet zone does for human connections. Turn the phones off and enjoy real conversations. Wade through a stream together without trying to stage the perfect social media update. Listen to the kids' laughter and the call of the crows instead of the riiiiiing of your phone.
In the interview with Fox 46's Good Day Charlotte (above) I talk about this area and show the GBT and other places to enjoy in West Virginia. If you visit Pocahontas County please let me know how you enjoyed the digital respite!