Geocaching Tips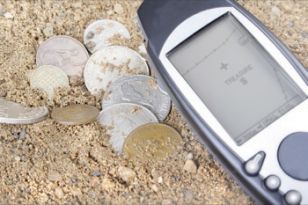 Tips for New Geocachers
1. Research and buy a handheld GPS.
2. Join www.geocaching.com (it's free). You can enter your ZIP code into the site to find coordinates for caches, which are rated for difficulty, near your house.
3. If you know someone who geocaches, go with them the first time. "I think that can reduce the frustration factor versus if you just went by yourself for the first time," said Matthews geocacher Bob Palmer.
4. Don't be disappointed if you don't always find a cache, said geocacher Cameron Thorstad of Charlotte. "Make it about the family trip and less about the find so that everyone has fun just being together even if you don't find the cache. If you don't find it, chalk it up to a tricky hide and vow with the kids to come back and 'conquer' this hide next time."
5. Wear long pants and sturdy shoes if the cache description indicates you'll be walking in the woods.
6. Keep a stash of little toys and trinkets in your car to trade out at caches.
7. If you geocache frequently, take extra batteries for your GPS.
8. To meet other Charlotte geocachers, check www.geocaching.com for area meet-ups.