Friday Night Family Nights at the Skating Rink
Roller skating has become a monthly activity for our entire family.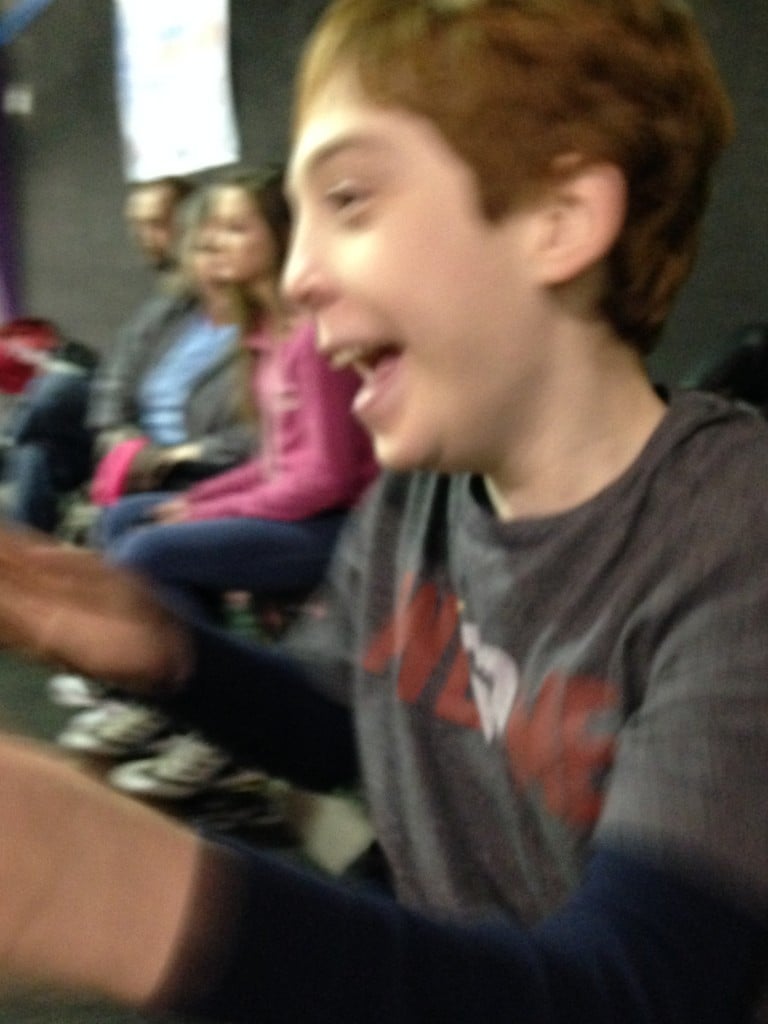 Last fall, our entire family attended a birthday party at Kate's Skating Center on Independence Blvd. in Indian Trail. Surprisingly, it was a game changer because it introduced us to a new family activity that we can enjoy together.
I learned to roller skate when I was 7 years old when my Dad owned a rink in New York, so I was secretly thrilled that we were going skating. I wasn't sure how the rest of the family would do, mainly how Ben would fare, but my worries were unnecessary. Kate's Skating allowed us to take Ben out on the floor in his wheelchair. The other boys fell a lot the first time, but we made a commitment to go once a month and their skills have improved immensely.
For Ben, he has loved every minute of it. At first, he was not sure what to make of the people, music and movement. Now, he lifts his entire body off the seat to get the wind through his hair, he looks around at the people and usually has a huge grin on his face. It feels good to add another activity to our list that everyone in the family can enjoy.
Things to consider for your own family and child with special needs:
1. Loud music – The music is loud and varies from rock-n-roll, classic, pop to rap.
2. Crowds – Saturday and Sunday is back-to-back birthday parties and tends to be more crowded with many stops in skating for birthday songs. I recommend the Friday night Family Night, the earlier the better for less crowds.
3. Food – Limited to pizza and hot dogs. There were no gluten free options.
4. Lighting – It is mostly full-light, but there are times when they make it darker in the rink.
5. Skate Buddy – For a fee, a PVC skating aid is available for small children who may need extra assistance.
Kate's Skating offers a Friday Night Family Night for $25. It includes pizza, pitcher of soda and roller skates for up to five family members. Inline skates may be rented for an additional cost. Please call to confirm hours, directions and Family Night details.