Fresh Take: Helping Kids Embrace New Things
Helping children learn to embrace fresh experiences can pave the way for a more fulfilling adulthood.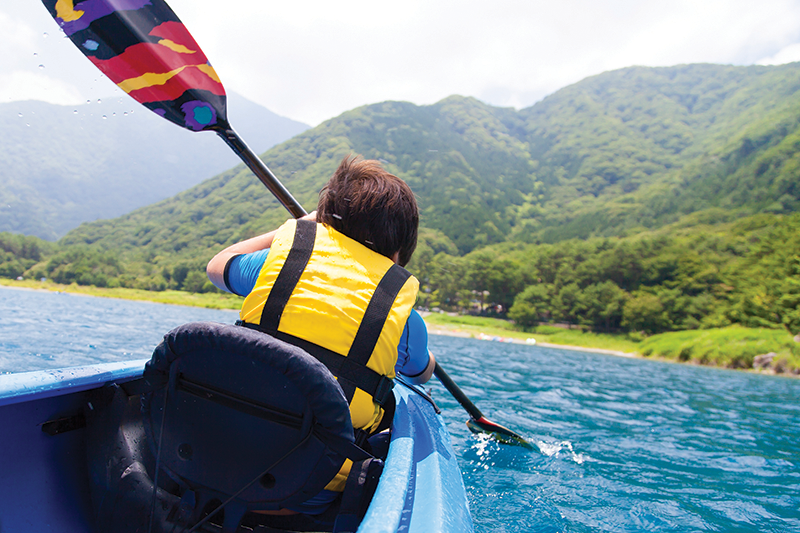 The secret to a happy life may involve an adventurous spirit. According to research from Winston-Salem State University, engaging in a wide variety of experiences increases positive emotions and minimizes negative ones. That can be problematic for children who resist trying new things. Whether you have a toddler who rejects every food except pasta, a grade-schooler who's scared to join an after-school club, or a teen who's learning to navigate unfamiliar territory, helping children learn to embrace fresh experiences can pave the way for a more fulfilling adulthood. Here's how to get started.
---
Early Years
Table Tantrums
Helping children learn to try new things often begins at the table, where they can experience new tastes and textures each day. According to Colorado State University food and nutrition researchers, preschoolers often go through a stage of neophobia, or fear of new things — namely, new foods. Don't give up too soon. In one study, parents offered babies a new food every day for eight days straight and found that by day eight, the baby was consuming three times as much as on the first day. The Colorado State University researchers confirmed that toddlers and preschoolers may reject a food up to a dozen times before giving it a try. Remember that for little ones, visual appeal is key, says Jennifer Eiseman, co-founder of Modern Table Meals. "Introduce new foods with things your kids already love. It also doesn't hurt to put everything on a fun plate, too," she says.
---
Elementary Years
Talent Show
From band to soccer to coding club, the flurry of available extracurricular activities during the school year provides plenty of opportunities to try new things, which can ramp up pressure for kids leery of novel experiences. If your child wants to be a joiner, but ends up on the sidelines, there are ways to help, says Tara Egan, parent educator and founder of Charlotte Parent Coaching in Charlotte.
"First, indicate that you have an expectation that they will participate in a new activity," she says. "Prepare them by speaking in general terms: 'Honey, I'd like you to pick an after-school activity to try this fall. Some activities that your school offers are volleyball, flag football, technology club and LEGO club. I'd like you to think about which of those sounds the most fun.' Consider finding a friend to participate, too."
Finally, set an expectation that the child commit to the activity for at least one session or season. Once the season is over, they can decide whether or not to continue.
---
Teen Years
Risky Business
Teens are hardwired to want to try new things. Evolutionary scientists say teenagers have a heightened appetite for risk that encourages them to spread their wings and eventually leave the nest — but they may lack the frontal-lobe planning and organizational skills to fully think through the risks involved.
"Parents should recognize that teens are going to engage in unsafe behaviors sometimes, despite their best attempts to prevent it," Egan says. Here, knowledge is power. Make sure — never assume — that teens know where you stand on topics like guns, drugs, vaping, sex and alcohol. Resist the temptation to let teens party unsupervised because "you trust them." Teens often make poor decisions simply because they have the opportunity. "Many poor decisions are made without forethought or calculation," Egan says.
---
Malia Jacobson is an award-winning health and parenting journalist and mom of three. Her latest book is "Sleep Tight, Every Night: Helping Toddlers and Preschoolers Sleep Well
Without Tears, Tricks, or Tirades."