Frequently Asked Questions About N.C.'s Mask Mandate
Governor's executive order goes into effect today at 5 p.m.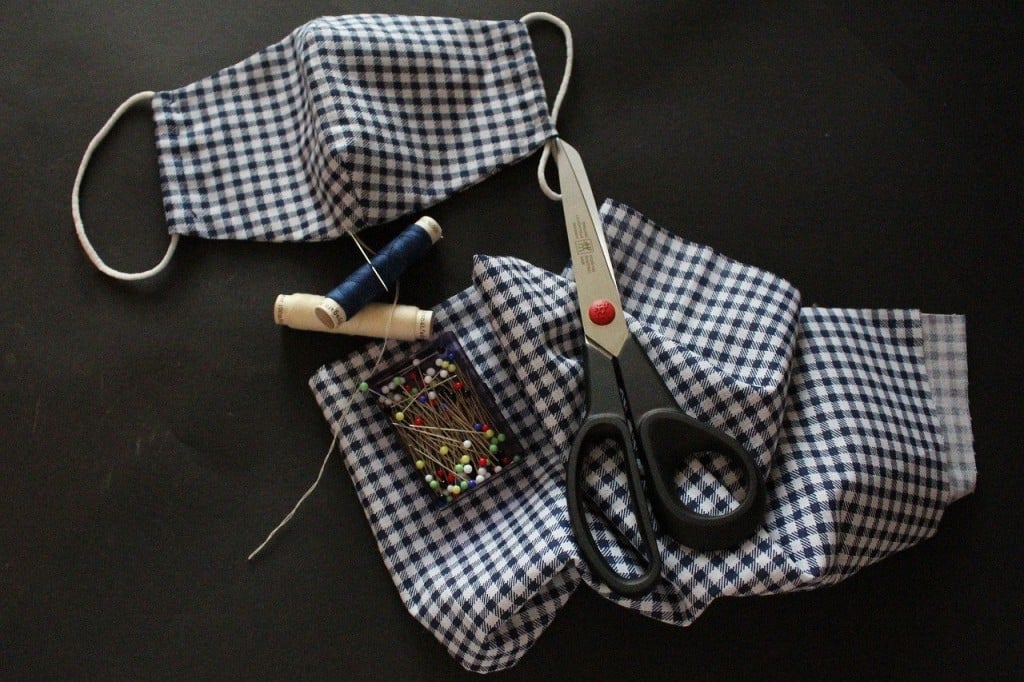 The state's executive order on wearing masks goes into effect at 5 p.m. today. Readers across our social platforms have asked questions about the mandate, so here are some of them, with answers:
Who's required to wear masks?
You are. We all are. If you're in public and people are around, you have to wear a mask. You'll see them on all employees and customers in shops, restaurants, salons, and department stores and on construction sites, public transportation, and beaches. There are exceptions: For example, you don't have to wear one while walking or exercising outside, but you have to stay at least six feet away from others. We'll get into those in more detail later in this FAQ.

Wait, restaurants? How am I supposed to eat or drink, then?
Have the mask on when you order but otherwise just leave it off. By mandate, tables are six feet apart anyway. So eat and drink away. And tip well, especially considering our next question.
So who enforces this requirement?
Businesses, primarily. If you're not willing to wear a mask, employees can ask you to leave, and the businesses—not you—could be cited for not doing so. The state order forbids law enforcement officers from enforcing the mask requirement "against individual workers, customers, or patrons."
What kind of masks are we talking about?
They don't have to be surgical masks. Basically, any cloth or paper covering over your nose and mouth is fine. (You can also wear one that's metal, I guess.)
Are there other exceptions to this requirement?
Yes: those with medical conditions and children under 11. Also, you don't need to wear them at home. Staying home whenever possible is still a good idea.
Do masks really work?
Yes. Science shows us that wearing a mask slows the spread of COVID-19. (That's a thing that needs to happen.) The CDC's said so for months, but further proof is found in the peer-reviewed medical journal The Lancet, which recently examined 172 studies across 16 countries on preventative measures. The Lancet analysis found that both social distancing and masks work. These are scientists and doctors, not a consortium of our eccentric uncles who Facebook too much.
Who else across the country is doing this?
The following states also require masks in public: California, Connecticut, Delaware, Illinois, Main, Maryland, Massachusetts, Michigan, Nevada, New Mexico, New York, Pennsylvania, Rhode Island, and Washington.
Where can I read the entire executive order?
Here.