French Vinaigrette Salad Dressing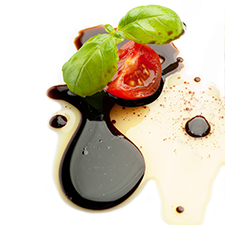 Good in small batches or large ones, this vinaigrette is easy to make, can be used for a variety of recipes, and will hold in your refrigerator for several weeks.
To make the vinaigrette, I recommend using local ingredients and condiments. You can find mustards made in North Carolina at Earthfare and Whole Foods; regionally made Greek-style yogurt is available at Whole Foods; local tempeh is available at the Queens Pantry at Atherton Mill and Market; and the city's only specifically designated ultra premium extra-virgin olive oils are at Pour Olive on East Boulevard. Pour Olive also carries an exceptional selection of artisan balsamic vinegars.
Ingredients:
2-3 teaspoons minced shallots, raw or sautéed (optional)
½ teaspoon dry mustard or 1 teaspoon hearty, brown or honey-style prepared mustard
Sea salt and pepper taste
2 tablespoons fresh minced thyme and parsley (or use any fresh herbs of your choice)
¼ cup good red wine vinegar or a flavor infused dark or white wine balsamic vinegar  
1 tablespoon orange juice concentrate, defrosted but not diluted
3 tablespoons local honey
½ cup high-quality extra virgin olive oil
Combine all ingredients in a mixing bowl, except the oil. Blend well then slowly drizzle in oil as you whisk to blend.
For a creamy style dressing, add one tablespoon of mayonnaise to the herb and vinegar mix and then blend in the oil.
> 10 Healthy Ways to Use Vinaigrette