4 Ways to Prepare Your Preschooler for Kindergarten – Charlotte Christian School Shares Tips
Allycia Brown, Director of Early Education & Lower School Admissions at Charlotte Christian School, shares tips to help your young learner succeed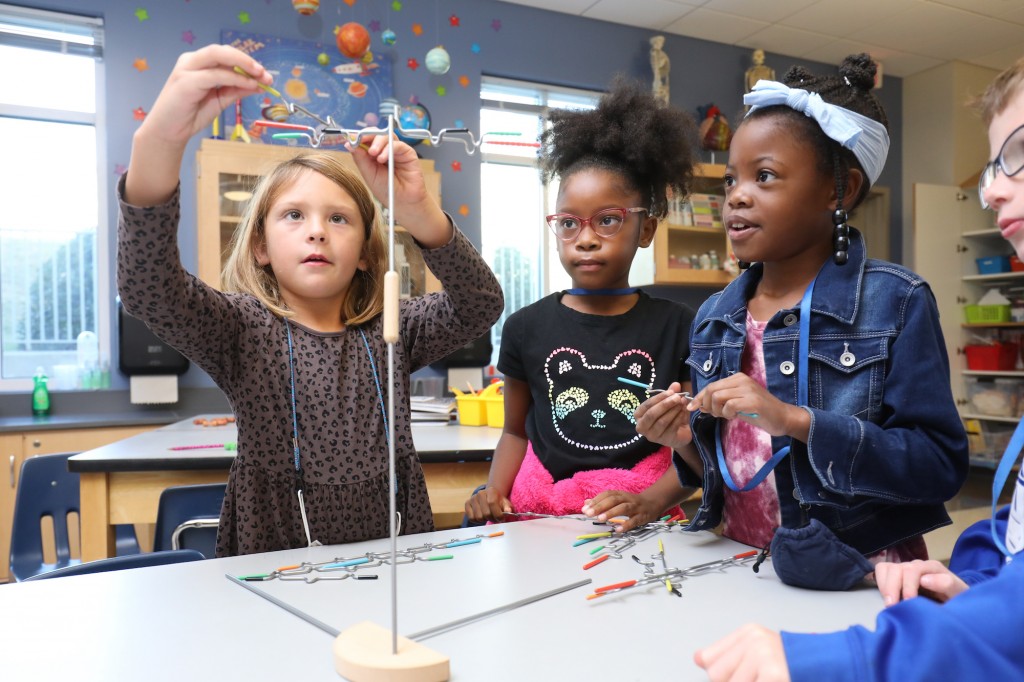 Each fall, I am presented with the question, "What do I need to do to prepare my child for kindergarten?" The preparation does not lie in the "what" but rather in the "how." The pandemic has forced each of us to respond in ways that we would never have imagined. Whether you have assumed the role of preschool teacher by necessity, taken it on by choice, or enrolled your child in a formal preschool, we can all agree that keeping a 4 1/2-year-old occupied for an extended period of time requires patience, love, creativity, and perseverance.
For this age group, as their wonder begins, so can the overall challenge and concern of ensuring that their curiosity is nurtured. As you prepare your child to enter the wonderful world of kindergarten, you can choose to stress over what they need to be ready for or you can choose to embrace these precious moments as you prepare for the year ahead. I encourage you to use these practical ways to foster the development of your young learner.
1. Evaluate Your Routine
If you find yourself trying to juggle your parental and professional duties with preschool teacher responsibilities, take a moment to reflect on your daily routine. Your awareness will provide opportunities to evaluate your child's schedule so it will coincide with yours. Four-year-olds love to create, build, and discover. Seek ways to create and build a routine that works for the whole family.
If you have work meetings from home, make a paper traffic signal to hang outside of your office space and let your child know if you are immediately available. This will serve as a signal to wait their turn. You are teaching patience and self-control—tools your child will need and use in their future classroom.

Use pictorial references with corresponding words, and create a daily schedule, so your child can track their day along with yours. You are teaching pre-reading skills.

Schedule "brain breaks" to make sure you are carving out intentional time devoted to interacting with your little one. You will be modeling care, concern, and connection with your child.

Seek outside support. It is OK to ask for help.
2. Focus on Behavior Over Performance
Your preschooler is a fascinating individual. Every day, they are exploring, learning, and growing, and so are you. Support your child's readiness for kindergarten by modeling responsibility, adaptability, and resilience. Each essential response behavior plays a vital role in positioning students for social emotion and academic success.
To develop stamina, encourage your child to complete activities from start to finish. Use visual time cues to make it fun.
Provide age-appropriate chores to build responsibility.

Set healthy boundaries, offering freedom with limits.

Be supportive and let them try new things.
3. Provide a Gateway to Build Language and Communication Skills
Your preschooler is building their vocabulary every day. Your child has the potential to hear more than 2,000 words in one hour. It is important to recognize that building vocabulary at this age serves as a precursor to the development of strong reading and communication skills.
Sit down at least 2-3 times a week for a family dinner. Go around the table and allow everyone to talk about their day.

Go for a picnic or walk in the park to enjoy the outdoors and each other's company.

Establish special one-on-one time with your child. Reading and singing are great ways to create memories that will last a lifetime.
4. Don't Go It Alone
Sometimes things can get overwhelming. Be just as intentional about building your village of support as you are about time with your children. Vital support can come from family in town, your church, or your friend group. Be intentional about seeking out researched and tested advice to guide you in any stage of parenting.
Charlotte Christian School is hosting authors Dr. Gary Chapman and Dr. Shannon Warden to discuss their recent book, The DIY Guide to Building a Family that Lasts, and the public is invited to attend. The event is on Wednesday, Nov. 3 from 7-8:30 p.m. in the Alkire Auditorium on Charlotte Christian's campus. Dr. Chapman and Dr. Warden will discuss practical tools for transforming your home life and dramatically improving your family's culture, and answer the question, "Is it really possible to have the home life you want with the people you love?" Click here to learn more and RSVP for the event. Please note, masks will be required while indoors.
Dr. Gary Chapman is a well-known marriage counselor and director of marriage seminars. The Five Love Languages is one of Chapman's most popular titles, topping various bestseller charts for years, selling more than 20 million copies, and appearing on the New York Times bestseller list since 2007. Dr. Shannon Warden is an associate professor of counseling for Liberty University. She is a licensed counselor and has served families and couples for more than 20 years.