Four Thanksgiving Travel Planning Tips
Don't keep taking the same route to your holiday destinations. Shake it up when headed "Over the river and through the woods..."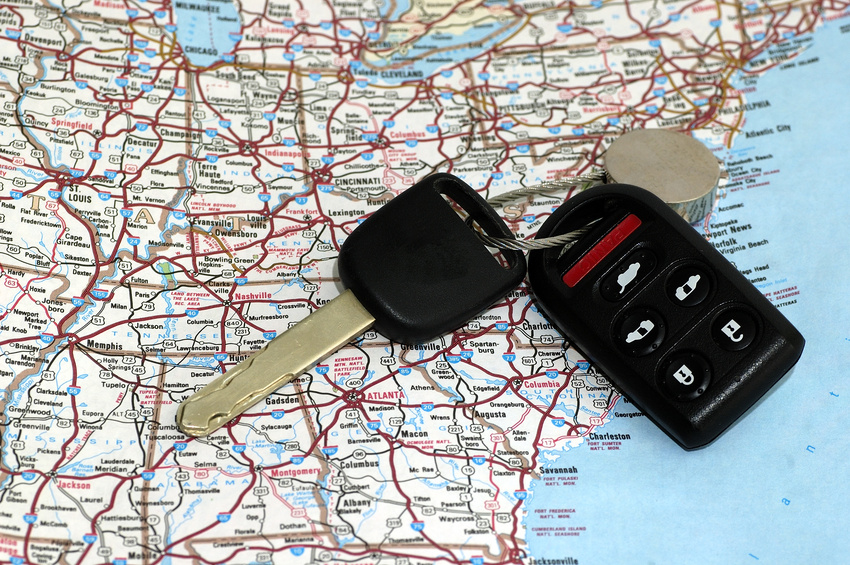 With Thanksgiving straight ahead and 90% of families traveling by car, you might be in a state of dread just thinking about it.
Never fear. When you plan meaningful stops along the way everyone will enjoy the ride! These four tips will set you on your way.
---
1. Ask tourism boards
When you start planning NOW you'll have time to enlist the help of travel and tourism experts in the states and counties you'll be passing through.
As I told WBTV in the video above, call the state tourism board(s) and describe your intended route. They'll give you some great ideas for stops along the way and will send you free travel guides (when you plan ahead). Kids love leafing through the full-color guides before and during the trip.
Of course each state has a travel and tourism authority, and an online travel planner, like this one in Tennessee. Sometimes though, there's nothing like a live human to help you find exactly what suits your family. Pick up the phone and see!
---
2. Pull over at welcome centers
Welcome centers are terrific. The bathrooms are clean, they are staffed with knowledgeable local residents, and they have lots of colorful brochures with interesting itineraries, roadside stops and eateries.
You can also call ahead to the welcome centers and ask them for travel advice. Simply enter "Welcome Center (state)" into your favorite search engine. Here's Tennessees's page for Welcome Centers.
---
3. Let your kids help plan stops
An older child can research roadside stops or a destination city using the paper guides from sources mentioned earlier, as well as apps (Roadside America is my overall favorite), and websites.
Generally speaking, I find that single-purpose apps are easier to use and more accurate than apps that purport to find the quirkiest roadside kitsch, PLUS the best route to your destination, PLUS restaurant recommendations, and so on.
And with a nod again to Tennessee, which has developed special apps for locales and itineraries, you might find similar apps for the state you'll be spending the most time in.
---
4. Cater to family heritage and interests
Cater to your family's interests when planning itineraries and stops. For example, if someone in the family is a rock hound and someone else is an animal lover, plan stops accordingly. And if I just described YOUR family, the Scottsboro (Alabama) Rock Animal Zoo is a must-see.
Do some research together (get the kids involved in an age-appropriate way as detailed in the video above) and find some interesting stops where something happened that aligns with an ancestry theme. Maybe it's as simple as eating at all German restaurants going to Grandma's and all Italian coming home to celebrate your heritage.
Time to get creative, parents!
One final note, it's tempting to put the pedal to the metal, but give yourselves some breathing room. You'll have much less whining AND much more fun. As I said to WBTV's Kristen Miranda, you really can transform a terrible seven-hour trip into a terrific ten-hour one.