For the Love of Horses: 6 Equestrian Day Camps
If your child's passion is horses, these day camps might take their summer to the next level.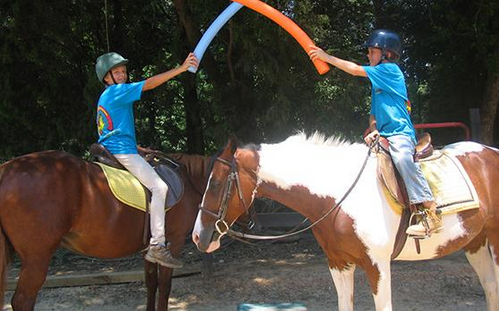 Updated Feb. 23, 2016
Located in Gastonia, this camp offers more than just cowboy training. Includes mentor training and focused group programs.
Located near Ballantyne. A complete horsemanship experience where campers adopt their own horse and earn ribbons in a horse show.
Located in Waxhaw, this week-long experience is devoted to educating campers of all skill levels about horseback riding.
Campers can enjoy the complete task of owning a horse. From grooming and caring for the horses at the beginning of the day to improving riding skills. Located in Monroe.
Tiny tots to advanced riders can work on horsemanship and riding skills at half- and full-day camps. Located in Huntersville.
So much more than a riding camp. Campers can enjoy a petting zoo and ride inside the indoor arena. Located in Waxhaw.
---
Wait! That's not all. Find more equestrian camps here.