Flexibility is the Answer, Columnist Says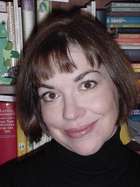 Paula Spencer is the mother of four children, 15-year-old Henry, 12-year-old Eleanor, 10-year-old Margaret and 7-year-old Page, living in Chapel Hill with her husband. She is a blogger, Woman's Day columnist and author of the parenting book "Momfidence." Paula has written more than 350 magazine articles, been interviewed on numerous radio shows, collaborated on several books and even appeared on "Oprah!" I talked to her recently to find out how she balances work and family life.
Q. With four kids, a husband and a busy writing career, how do you find time to do it all?
A. I've done it by being really flexible. I'm constantly rethinking and reassessing what my hours are going to be. Now that the kids are in school I know that from 8 a.m. until 3 p.m. I have solid work hours. And then at 2:45, when the first one comes home, everything just stops; I switch hats and do kid things.
Q. How do you make the transition from professional to Mom when the kids come home each day?
A. It's really hard. (laughs). What I've learned is to cut myself a break and realize that I'm not one of those animorphs who can instantly change into something else; I know that it's going to take about a half-hour of decompression. The kids see me as a mom who works — who makes their lunches, helps with their homework and runs out to make a phone call every now and then. That's just part of the package. One thing I've always found helpful in the transition is changing clothes. When I'm working at home, I try to wear work clothes. And it may take a few extra minutes, but if I can put on my tennis shoes or put on a sweatshirt instead of a sweater, it kind of symbolizes that transformation . . . like Clark Kent.
Q. What are the most important things that help balance work and family life?
A. Flexibility is the No. 1 thing — knowing you can be somewhere when you need to and you're not locked into a rigid schedule. More and more companies are responding to this, which is a huge shift in the last 20 years. Also, having confidence in your child care is very important. If you feel that your children are being cared for and they are happy during the day, it takes away a lot of the work guilt. For me, proximity to child care was also a big issue when I worked outside the home. Having child care near home or work saves time and gives you peace of mind.
Q. Does your husband play a role in making it all work?
A. My husband is very flexible, and at various times he's assumed huge amounts of the child care. If you don't have flexibility in your job, which a lot of people don't, then having flexibility at home is very important. You have to have flexibility somewhere or you snap.
Q. What does "work/life balance" mean to you?
A. I guess that true balance is a myth. Especially, if you believe that every 24 hours has to be in balance, because sometimes it may be balanced over a week, or balanced over a month. It is not perfectly balanced all the time. The kids concerns tip a little higher sometimes, or work tips higher if you have a deadline and the balance gets out of order. You can't make the guilt go away; it's a myth. It's the same thing with balance; it's the monkey on your shoulder all the time. You're constantly working at it.
Q. What is something you do just for you?
A. I walk for an hour in the morning after my kids go to school. I used to feel guilty about it, because that's a rich work hour for me, first thing in the morning, but I've learned that if I just take that one hour for myself, then I'm much more efficient and happy. It's the only time I have all day long.
Q. What is your opinion of the "Mommy Wars" — stay-at-home moms vs. working moms?
A. I think that the "mommy wars" are largely media fiction, because so many moms are in the middle now, doing just what I do. (Paula has a home office where she conducts most of her daily business.) It's getting harder to identify a working mom and a stay-at-home mom. And yes there are many moms who complain about one side or the other, but the moms I know are fighting more relative mommy wars, like the "awake vs. asleep war," the "war on poverty," the "cold and flu wars" and the "How am I going to pay for college?" war. Another one, the mother of all wars, is the one that every mom is waging in her own heart — the "Am I making the right choices?" war.
In the end, most women are good moms, and I think that's all that matters.
Join us at noon on Monday, Sept. 17, for the 10th Annual Moms@Work Luncheon at the Charlotte Westin to hear Paula Spencer's unique perspective on family life, working and raising children. To purchase tickets, log on to www.charlotteparent.com/events or call (704) 344-1980 for details.
Eve White is editor of Charlotte Parent magazine.