Fit Family Challenge Digital Tool Kit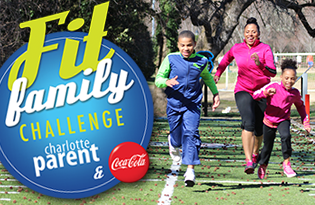 Help the community get healthy!
We would love to partner with you on sharing news about community fitness and helping families live a healthier lifestyle. Please feel free to use the graphics and tools provided below or contact us to create a custom program with you. 
We appreciate you helping us spread the word about the Fit Family Challenge!
Digital Tool Kit
Here are some different ways that you can help us fight childhood obesity.
1. Sign-Up Button
Right-click and save the graphic below, then place it on your website to encourage sign-ups. Link the button to charlotteparent.com/lifestyle/wellness/index.php. 


2. Fit Family Challenge Logo
Here is a high-res logo for any of your needs: .eps | .jpg | .png
3. Flyer
Download and print these PDFs to place at your storefront or to hand out at events.
Download: Flyer 1 | Flyer 2
4. Web Banner
Use this graphic on your website or with social media posts. 
Download »
5. Twitter Post
Please use the hashtag #FitFamilyChallenge and you can use this shortened link for your post: http://bit.ly/O59CHq. Please tag us in your posts too! @CharlotteParent
6. Facebook Post
We have made a Fit Family Challenge logo the correct size for a Facebook post. You can upload the picture in your Facebook status update and then add this shortened link: http://bit.ly/O59CHq and it will hyperlink to the registration page.
Coming soon!
Would you like brochures, postcards or other promotional pieces? Contact us at fitfamily@charlotteparent.com. 
Read More: 


Fit Family Challenge FAQs