First Day Hikes at North Carolina State Parks
N.C. State Parks ring in the new year with First Day Hikes.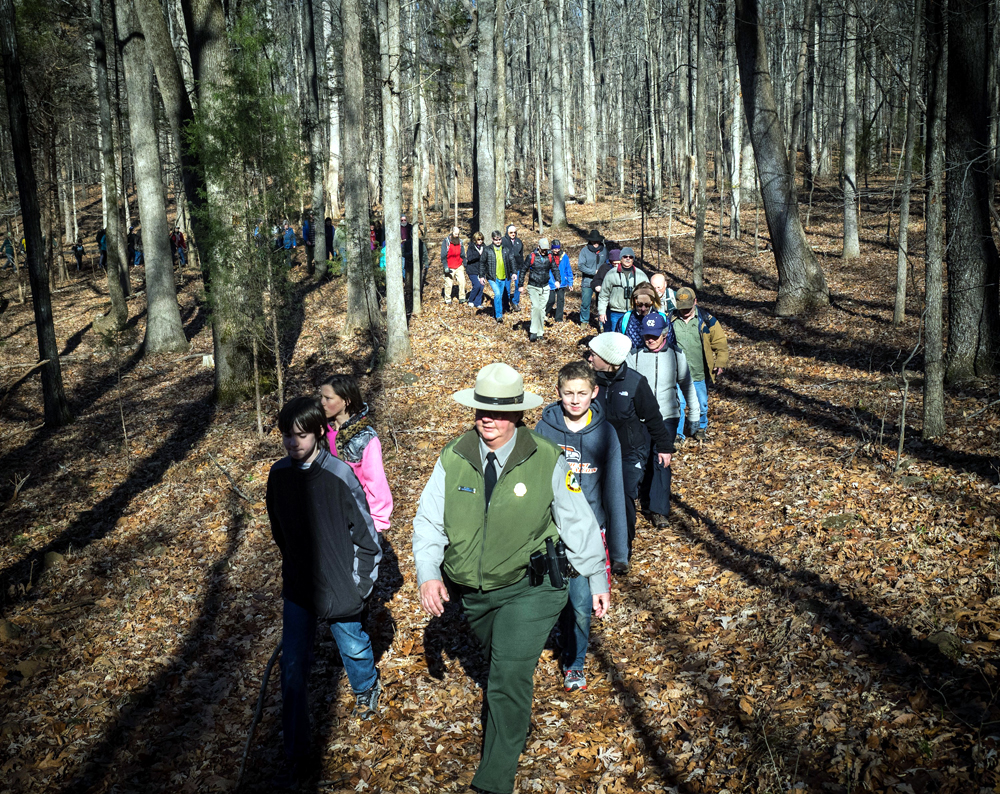 Burn off some cookie calories and kick off the new year exploring a North Carolina State Park on a guided hike New Year's Day. More than 40 guided hikes are scheduled Jan. 1, ranging from short "leg-stretchers" to seven-mile treks, most of them featuring interpretive programs by rangers along the way.
A record 3,469 hikers traveled 8,228 miles on state park trails on Jan. 1 in 2016. In North Carolina, this popular tradition began at Eno River State Park more than 40 years ago, an annual event that now regularly draws more than 800 visitors to that piedmont park.
Each state park and state recreation area puts its own stamp on First Day Hikes. Chimney Rock State Park earns the distinction of offering the "first" First Day Hike with a trek up the famous mountain to begin at 12:01 a.m., with hikers gaining 1,200 feet in elevation. If there's snow, Grandfather Mountain State Park's event will morph into a "snowshoe hike."
Closer to Charlotte, an early-morning hike is scheduled at Lake Norman State Park from 8-9 a.m., and another guided hike at Crowders Mountain State Park beginning at 9 a.m. See the full list of First Day Hikes 2017 on the NC Parks website.
"As the holiday season draws to a close, the First Day Hikes event offers a rededication to fitness, family time and enjoyment of the outdoors and the rich natural resources that distinguish North Carolina," says Mike Murphy, state parks director. "It's also a reminder that the state parks are a year-round resource for recreation, wellness and learning for more than 17 million visitors."
An added bonus is that visitors involved with the North Carolina State Parks 100-Mile Challenge — to walk, hike, paddle, cycle or otherwise explore 100 miles in the state parks — can add First Day Hikes mileage to their totals. Happy hiking!