Finding Balance, Fairness for Siblings of Kids with Special Needs
Our latest "Thrive" column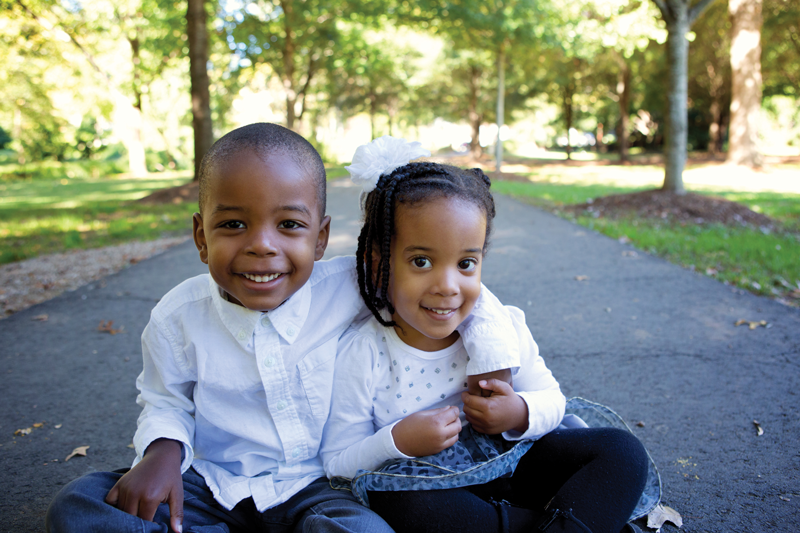 At the age of 4, my daughter Abigail, who prefers to go by Abby, started to realize that her brother Jacob was different. In our home, we speak freely about how our family is different, and this open communication directly impacts Abby as a sibling of a child with special needs. We make sure to pay attention to her unique talents and personality, and allow her to be upset with her brother and how her life is different from others. We as a family support and celebrate the big and little accomplishments that she achieves.
Finding Fairness
The idea of treating Abby and Jacob equitably is a constant struggle. The reality is they aren't capable of doing the same things, however, it's essential that we as parents don't put the pressure only on Abby to have household responsibilities. Perfection is never the goal, but participation is. Jacob is responsible for opening all the blinds and curtains throughout the household in the morning, while Abby makes her bed before leaving for school. She doesn't question why Jacob doesn't make his bed, but is happy knowing that he has a job, which is to open her blinds and curtains. For Abby, this seems fair.
One-on-One Time
Jacob has a team of professionals — a small village — that are dedicated to him, and I am the person that takes him to the appointments. Abby sees these visits additional time for Jacob with just Mommy. To keep things feeling fair, my husband and I have designated one-on-one time with Abby. This time is not meant to accomplish or solve any particular issue. It simply is time shared with her, and to let her know that she is an important and valuable member of our family.
The Gift of Compassion
From the moment we discovered that Jacob as on the autism spectrum, I felt sad for my daughter. I felt sorry for her, I felt guilty and like she would be deprived of a typical childhood. I thought that having an autistic brother would mean that she would not have a brother with the ability to look after her, take care of her or stand up for her. They wouldn't have a typical type of relationship playing together. I presumed Jacob wouldn't be capable of having the bond that my brother and I have. He would not be proficient at teasing her, protecting her or being understanding to her.
In the midst of all these worries, I neglected to think about what he would provide. One Sunday afternoon on a beautiful blue-sky afternoon, I sat inside watching a television show. As I gazed out the window to our backyard, I saw Abby and Jacob playing. At that moment, all I saw was two kids playing; not one autistic child and his sister, just two kids. As I watched without their knowledge, I saw my daughter helping her big brother climb the slide, encouraging him. I saw my 4-year-old demonstrating a level of care and understanding that most adults do not possess. I saw her being patient and kind, but mostly I saw her being the sister that my son needs, the daughter that I want, and a child becoming person that we can all strive to be.
When Abby and Jacob play, it's like a beautiful dance that has been practiced for years. I am amazed by how coordinated their interaction is. It doesn't require any outside intervention. Trying to dictate how they play only interrupts this well-choreographed dance.
Bea Moise is a board-certified cognitive specialist, parenting coach and founder of the company A Child Like Mine. She and her husband have two children, Jacob and Abigail.